Whom appears on the cover of EA Sports annual franchises is always the subject of quite a bit of hype and speculation. In past years on the FIFA front cover Ronaldinho and Rooney have always taken centre stage, or at least they have on the UK versions, but with Ronaldinho seemingly being past his best EA have had to come up with some shiny new stars to assist in the selling of copies of the game.
This year's cover stars are Manchester United and England's Wayne Rooney making his fifth appearance, Chelsea and England's Frank Lampard on the cover for the first time since 2006 and Arsenal and England's Theo Walcott making his debut, although who he substituted is not known ;)
– ARTICLE CONTINUES BELOW –
The three cover stars have been quoted as saying "FIFA is definitely the best football game on the market, and I am delighted to be featured on the cover again," said Manchester United and England striker, Wayne Rooney. "I play the game regularly online and against a lot of the lads at the club and I'm looking forward to the 360 degree control as it will make FIFA even more realistic than any other football game out there."
"I'm really pleased to be part of the EA SPORTS FIFA franchise. Being on the cover of this great football video game with such a long history is really special for me", said Lampard. "
"To join the likes of Wayne Rooney and Frank Lampard on the cover of FIFA is a huge honour for me" said Theo Walcott. "FIFA is the game of choice in the Arsenal dressing room so I'll have to keep on top of my game to make sure I'm the best FIFA 10 player at the club."
Anyway enough talking, it's time to put our boots on and take a look: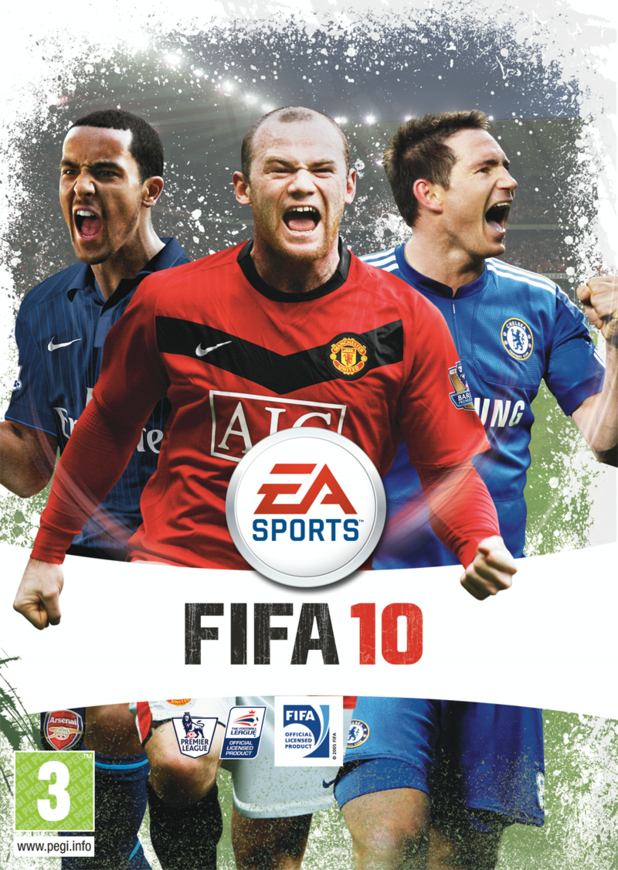 Source: EA Forums.