A couple of weeks ago Sony announced some Vita bundles which included Tearaway and other items such as memory cards and LittleBigPlanet. PlayStation Access has just revealed, via Twitter, that the main bundle is £149.99, and includes a 3G Vita, Tearaway, LittleBigPlanet and a 16GB Memory Card.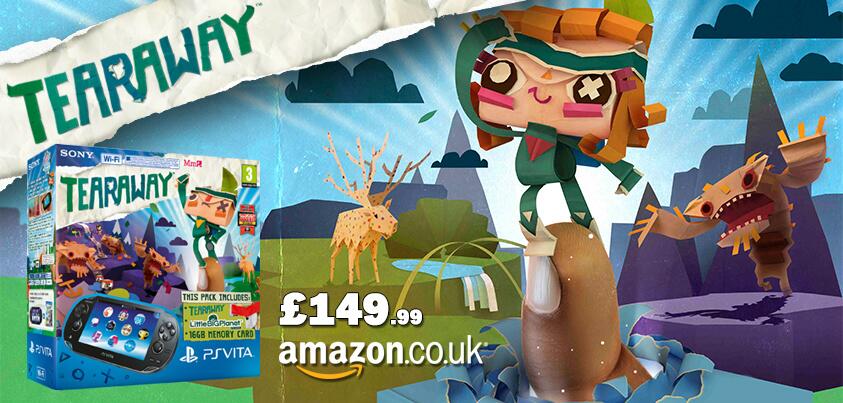 – ARTICLE CONTINUES BELOW –
That is a ridiculously good offer considering I bought my Vita alone for around the same price a few months back, and Tearaway is a really good game. Sony appear to be really pushing the Vita at the minute, also announcing a PS4 & Vita bundle a few days ago.