The teasing of an announcement related to the Batman: Arkham series began five days ago when Warner Bros. revealed something would be shown on New Year's Eve. Well the night has passed and we do now have a clue to what the new addition is, though for those hoping for a new gen Arkham title will be disappointed.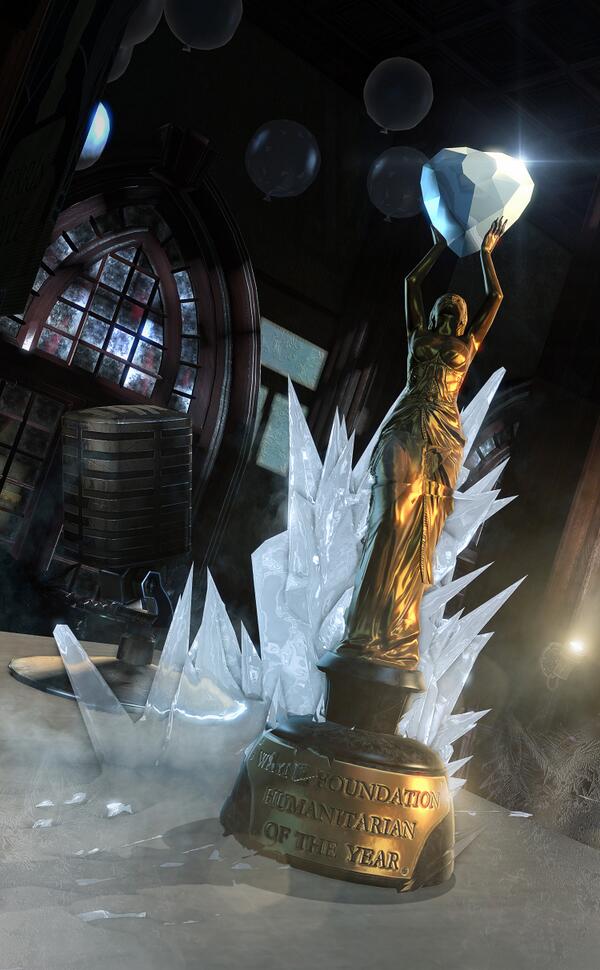 – ARTICLE CONTINUES BELOW –
This tease was for new story DLC for Batman: Arkham Origins and it looks like Mr Freeze will be taking centre stage at the Humanitarian Of The Year Awards at Wayne Manor. It's not the first time a story similar to this would have played out, originally airing as an episode of Batman: The Animated Series. If you want to avoid possible spoilers then don't watch the episode, or read the Wiki page on Mr Freeze.
A release date for the DLC is yet to be confirmed.
Source: Batman Arkham Twitter/Wikipedia