In the build up to launch, Mass Effect Andromeda was picked apart for a multitude of technical issues. Although it has garnered a fair reception from critics, one thing's certain: it doesn't match the quality of previous games in the series.
BioWare's been listening to fan feedback and is about the put the wheels on a plan to remedy the RPG's issues. On Tuesday, April 4th, the studio will outline "solutions" to improve Andromeda.
– ARTICLE CONTINUES BELOW –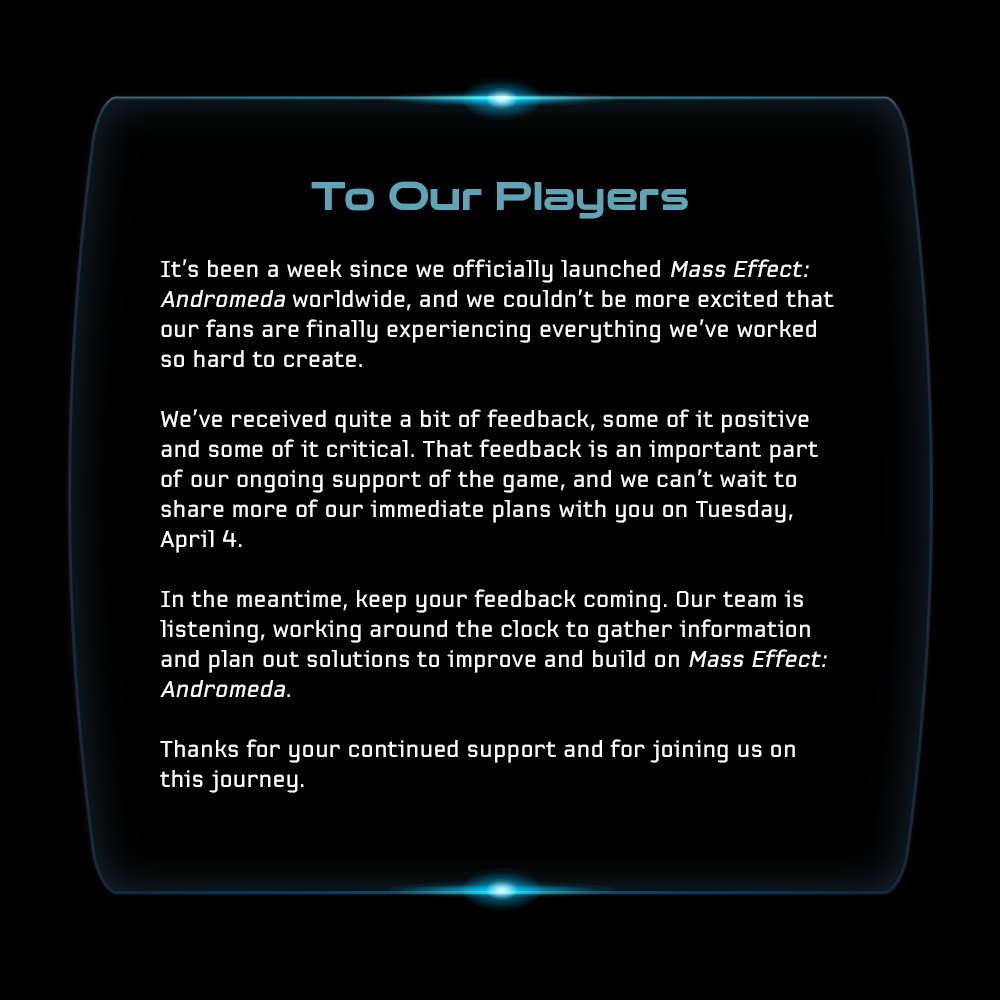 Hopefully the turnaround will be quick but let's be honest, this is still a AAA title.
Personally, I've retired Mass Effect Andromeda to the shelf after only an hour's play. While it's tempting to jump back in, I'll be waiting to see what added features/fixes are on the horizon.
Source: BioWare via Twitter