The third John Wick movie hits the cinema screens tomorrow and Lionsgate and Epic Games have teamed up for a brand new event in Fortnite to celebrate the release. It includes the Wick's Bounty LTM (Limited Time Mode) and free John Wick Challenges so players can earn free rewards, including Gold Coin Back Bling, the One Shot Glider, and the Boogeyman Wrap.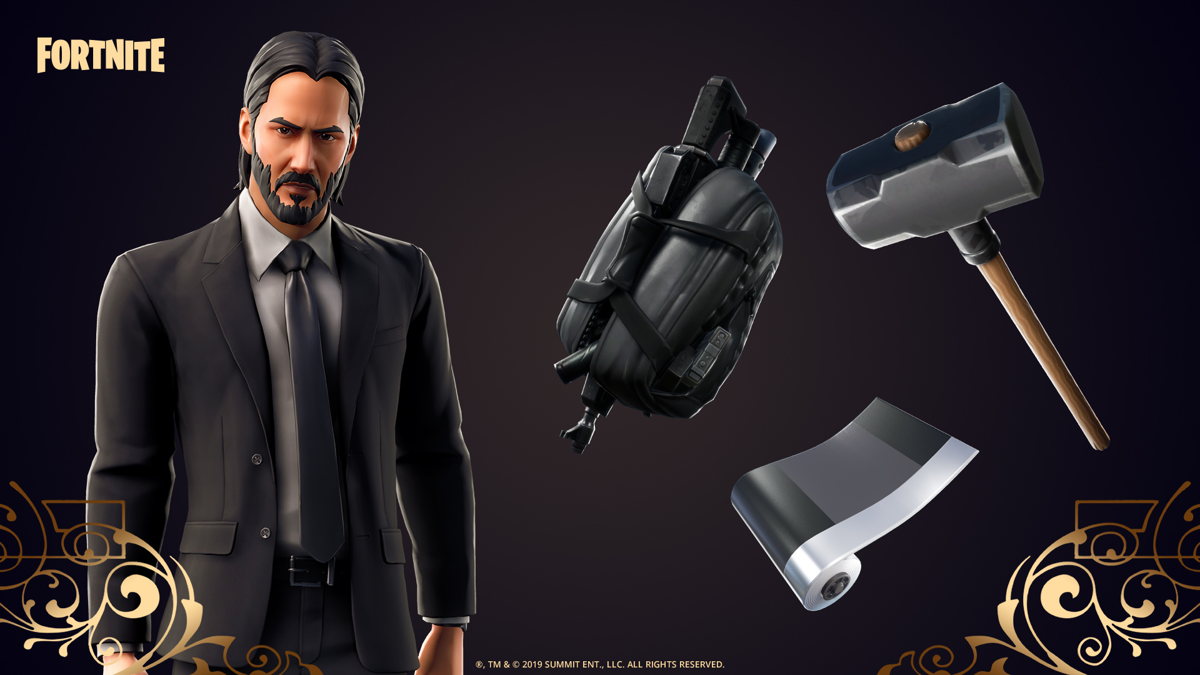 – ARTICLE CONTINUES BELOW –
There's also some tie-in cosmetics that can be purchased for real money. The John Wick Set includes the John Wick Outfit along with the Simple Sledge Pickaxe. They've done a pretty good job of Fortnite-ing Keanu, wouldn't you agree?
Wick's Bounty LTM Details
Solo/Duo/Squads.
Eliminating a player awards one gold coin for every elimination they have + however many bounty points the target had.

Top three coin leaders are displayed on a HUD scoreboard (Bounty Leaders).
250 coins
Coin leaders have a gold/silver/bronze #1/2/3 icon over their heads
400 coins
Coin leaders can be seen on the map/compass when they are nearby and moving or shooting.
600 coins
Coin leaders can be seen by everyone on map/compass when they are moving or shooting.

Coin leaders will have a gold/silver/bronze glow around them
Once a player crosses the last point threshold, they will remain on the map and have the alt Wick skin for the rest of the match, even if they lose the point lead. First to 1000 tokens wins the match.
John Wick will also have his own stand alone game courtesy of Bithell Games and indie publisher Good Shepherd. John Wick Hex has been developed in collaboration with the team behind the film, and the strategic element should allow you to construct the ruthlessly efficient action of the movies. You'll have to unlock weapons, suits and locations through the story, while juggling finite ammo and each gun's peculiar reload times, strengths and weaknesses.
John Wick Hex has no release date at present.
Source: Press release