Hideo Kojima has been presented with a large wheel of Gouda cheese emblazoned with a picture of BB from Death Stranding, a Bridge Babybel as it were. This is the latest in a long line of "Things Death Stranding Has Been Shoved On" including lattes and a shed load of merchandise.
The cheese was presented to Kojima by Guerrilla Games to celebrate four years of Kojima Productions, the studio he set up following his acrimonious departure from Konami. Guerrilla provided the Decima engine for the game and the two studios enjoy a close relationship.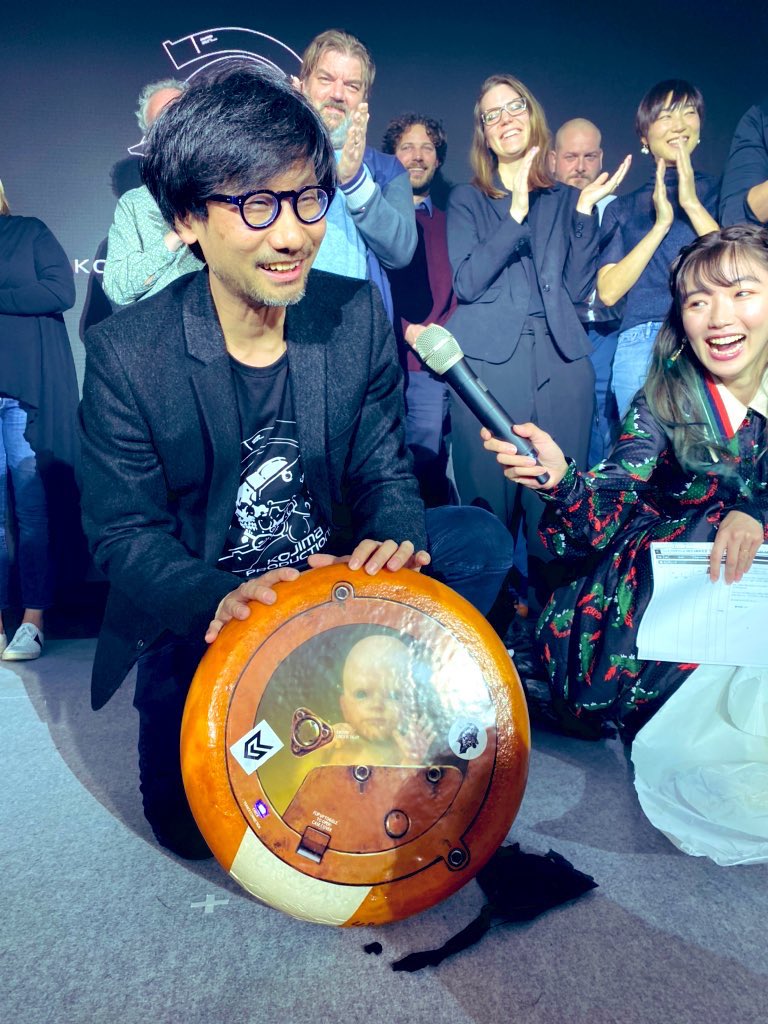 Other official Death Stranding tie-ins include a album, a PlayStation 4, sunglasses, clothing, socks, umbrellas, a very expensive watch, and packing tape. 
However, I'm sure you're getting bored of me telling you about the official and let's face it, rather expensive merchandise, so let's take a look over on the copyright infringement-tastic website Etsy and see what unofficial tat you can buy.
There's a rather impressive recreation of Sam's Qpid necklace for £15, or if you want to splash out you can have your own Odradek scanner and cufflinks. If you are quick you can also buy a festive Death Stranding Christmas card.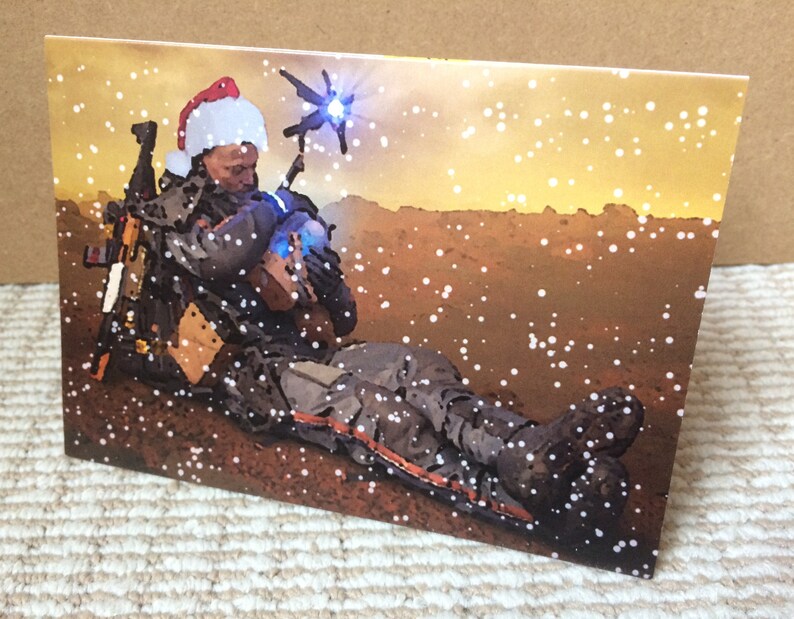 You can also get your own Chiral Crystal, Die-Hardman or Higgs mask, or gym bunnies can be inspired with a "Keep On Keeping On" Muscle Shirt.
How about one of the brackets Sam uses to connect boxes to his shoulders? Death Stranding boots? Maybe Sam's rifle, a snip at £280.
If you are stuck for a Christmas gift for the missus why not treat her to a "BB Inspired" Lemon Pound Cake body spray, which comes in a bottle with babies floating around in it. Mmmm, lovely!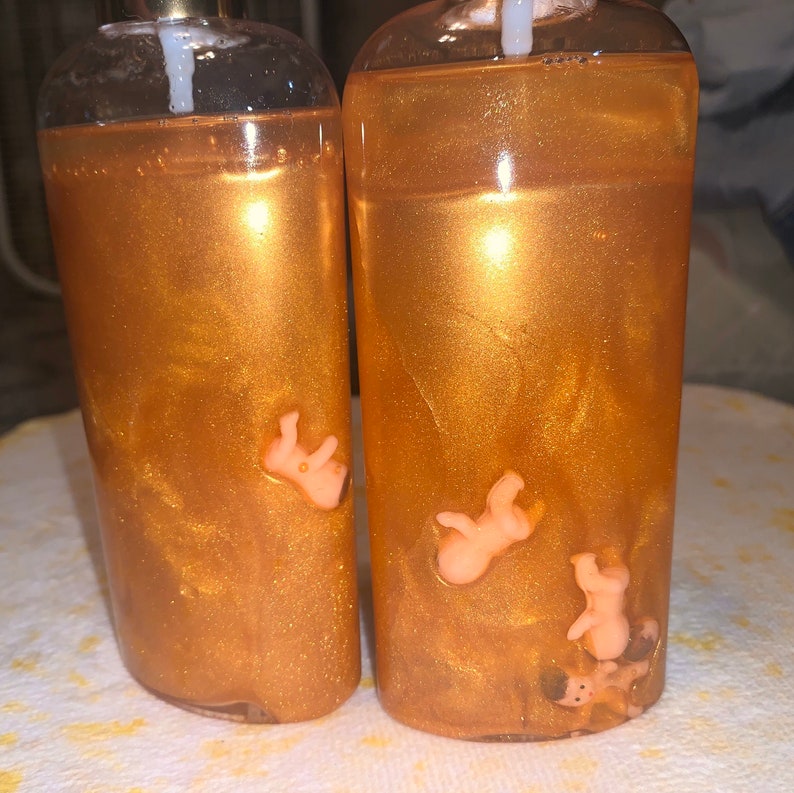 A few days ago the 1.07 update went live with new game improvements including text size, and updated Odradek, and the ability to remove some vehicles. You can also read why Death Stranding is a banana and check out our Death Stranding Hub.
Source: Twitter