It seems Microsoft have shipped out a load of Xbox Series X and S consoles to various people so they can go hands on, but don not get excited, they've sent empty cases. Eyebrows are being raised the consoles are rather more chonky than we thought. Here is the Xbox Series S pictured beside a PlayStation 4 Pro.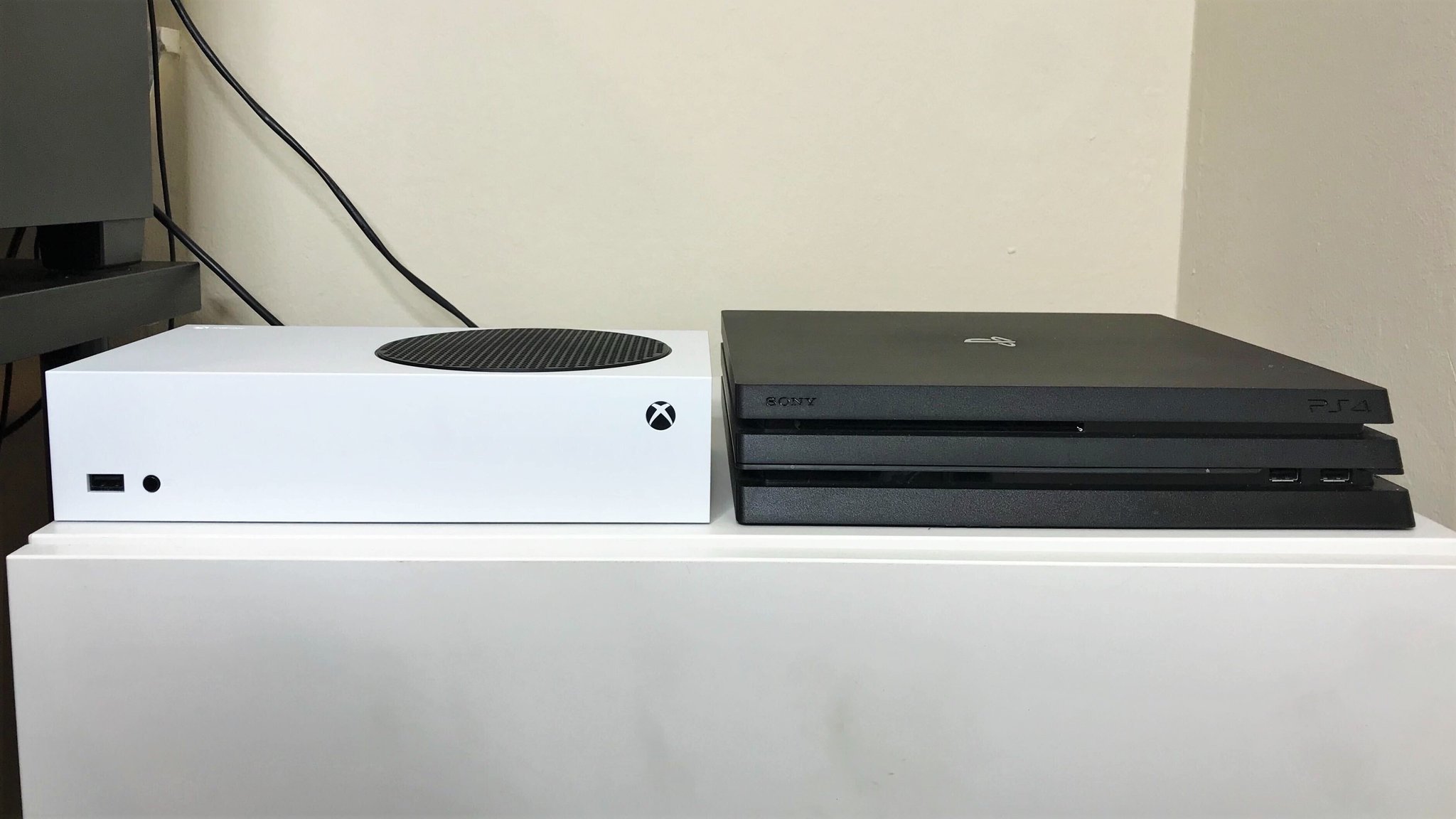 – ARTICLE CONTINUES BELOW –
As you can see it's about the same thickness, but is not as deep as the Sony console, that looks fine doesn't it? Now let's take a look at the Xbox Series X beside a PS4 Pro.
To quote a member of the TSA staff, "that is not a console that's a weapon of mass destruction." What a thicc boy the Xbox Series X is! Here's another shot with the Series XX on top of the current Xbox One X.
Fans Xbox boxes will be pleased to know the Xbox Series X box has also been revealed!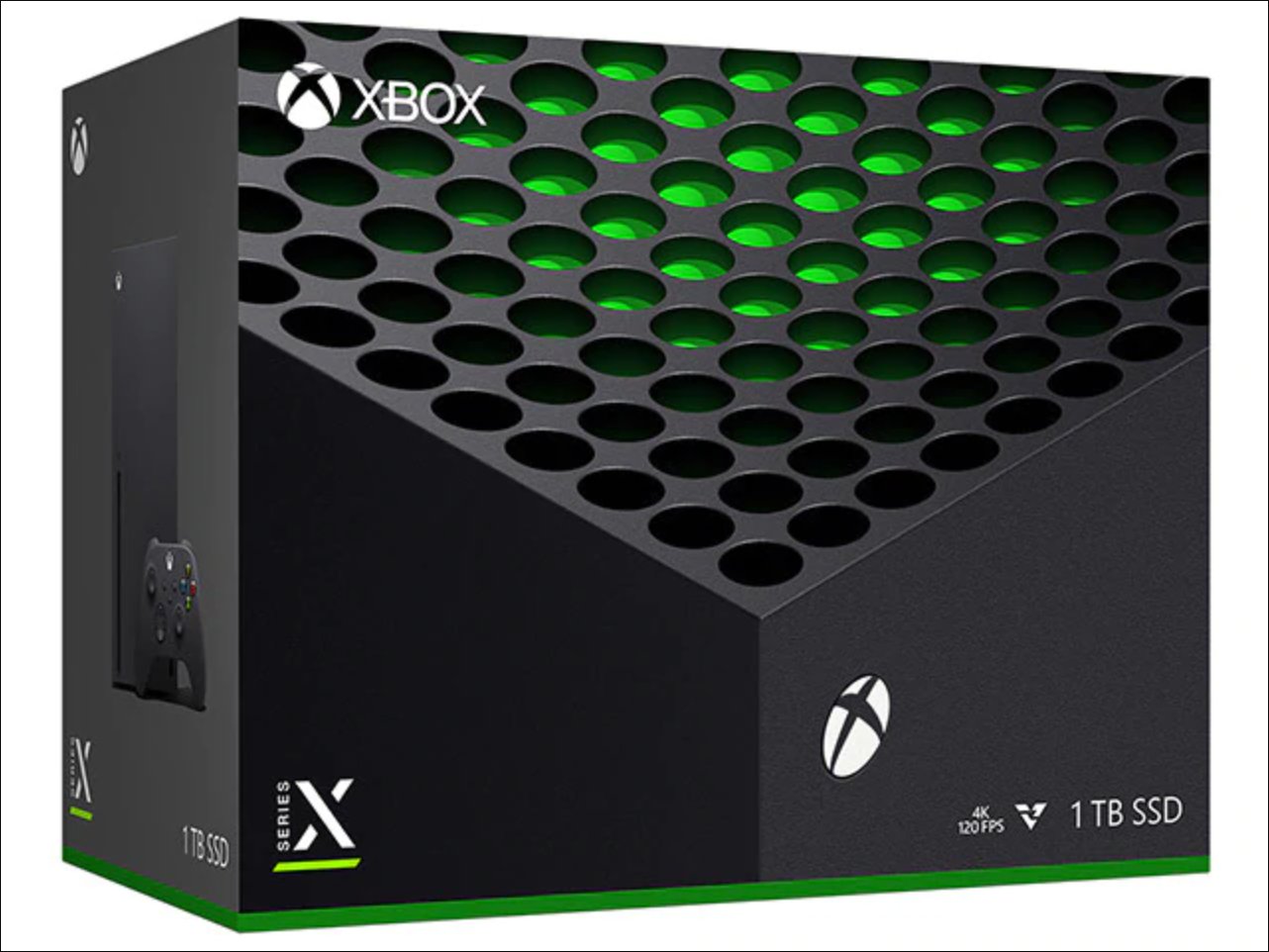 The Xbox Series X and the Series S set to launch on the 10th November 2020. The Series X will retail for £449 or $499, while the Series S weighs in at £249 or $299. There will also be a 24-month subscription offer bundling a console, <a href="https://www.thesixthaxis.com/2020/09/09/xbox-game-pass-ea-play-free-membership-series-x-all-access-subscription/">Xbox Game Pass Ultimate and EA Play together</a> starting from an exceedingly tempting $24.99 / £20.99 per month for Series S, and $34.99 / £28.99 per month for Series X.
In case you missed it, here are the specs for the two new consoles.
| | | |
| --- | --- | --- |
| | Xbox Series X | Xbox Series S |
| CPU | 8-Core Zen 2 @ 3.8Ghz / 3.6Ghz w/ SMT | 8–Core Zen 2 @ 3.6Ghz / 3.4Ghz w/ SMT |
| GPU | RDNA 2 GPU – 52 CUs @ 1.825 GHz | RDNA 2 – 20 CUs @ 1.565 GHz |
| GPU Power | 12.15 TFLOPS | 4 TFLOPS |
| Memory | 16 GB GDDR6 | 10 GB GDDR6 |
| Memory Bandwidth | 10GB @ 560 GB/s, 6GB @ 336 GB/s | 8GB @ 224 GB/s, 2GB @ 56 GB/s |
| Performance Target | 4K @ 60 FPS, Up to 120 FPS | 1440p @ 60 FPS, Up to 120 FPS |
| Internal Storage | 1 TB PCIe Gen 4 NVME SSD | 512 GB PCIe Gen 4 NVME SSD |
| I/O Throughput | 2.4 GB/s (Raw), 4.8 GB/s (Compressed) | 2.4 GB/s (Raw), 4.8 GB/s (Compressed) |
| Expandable Storage | 1 TB NVME Expansion Card | 1 TB NVME Expansion Card |
| Optical Drive | 4K UHD Blu-Ray Drive | Digital Only |
| Video Output | HDMI 2.1 – Up to 4K at 120Hz, 8K, VRR | HDMI 2.1 – Up to 4K at 120Hz, 8K, VRR |
| Backward Compatibility | Xbox One, Xbox 360, Xbox | Xbox One, Xbox 360, Xbox |
| Availability | 10th November 2020 | 10th November 2020 |
| Price | $499 / £449 / €499 | $299 / £249 / €299 |
Source: Gamespot