PlayStation Now's December update has landed and the new games this month are Horizon Zero Dawn, Wreckfest, Broforce, Stranded Deep, Darksiders 3, and The Surge 2. That's a good bunch of games, let's take a look at them.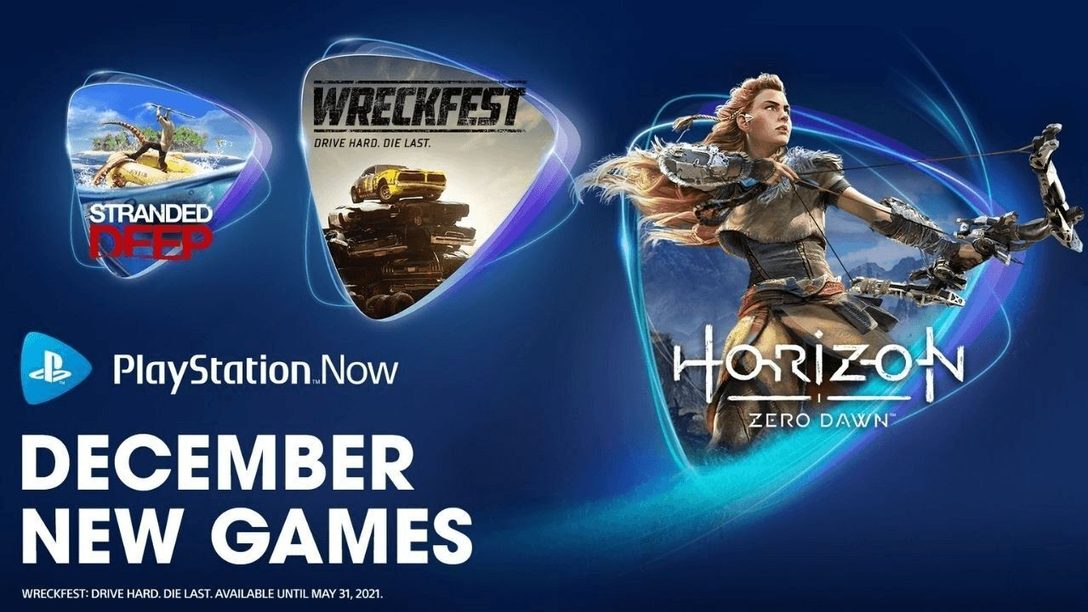 – ARTICLE CONTINUES BELOW –
Wreckfest scored a fabulous 9/10 in our review. "Wreckfest is a surprising triumph in blending the best that sim and arcade racers have to offer in an explosive and visually gratifying package. A few visual issues and overly aggressive AI do little to spoil one of the best driving games of 2019," said Thomas.
Horizon Zero Dawn only scored 8/10 which is ridiculous, robot dinosaurs should always get a 10/10. "Horizon Zero Dawn is a bit of a slow burn, but there's more to Guerrilla Games' latest than just its staggeringly pretty graphics. The story surprises as it takes several twists and turns and explores the past, but the game's beating heart is with its excellently tense and engaging robotic monster hunting," said Teflon.
Also getting 8/10 from Teflon is Broforce. "Carving your way through a level in Broforce is chock full of muscle flexing carnage, and it's brilliant for it as explosions rock the screen and you tear through the scenery. Though inventive, some of the boss fights halt that fun, and the way co-op deals with lives is too unforgiving, but it's always throwing out something new, whether it's a different looking environment to blow up, a new type of enemy to blow up or another new bro to add to the team and blow things up with," he said.
The Surge 2 scored a good 7/10, "Hugely satisfying combat and some smart world design carries a decent Souls-like that feels like a solid, if safe, alternative for genre fans. The Surge 2 is competent, with flashes of excellence, but loses some of its own identity in the shadows of its inspirations," commented Thomas, he gets a lots of reviews doesn't he?
We did not review Stranded Deep but it has a Metacritic rating of 64% on PlayStation 4, and if you haven't played Darksiders 3 by now then there's something wrong with you, it came out in 2018 and was put on PS Plus in late 2019.
Source: PS Blog