This month's games have been added to PlayStation Now and headlining is Ubisoft's open world racer, The Crew 2, which will remain in the service until July 5th. Making a more permanent appearance in the line up are two strategy games, Surviving Mars and Frostpunk: Console Edition.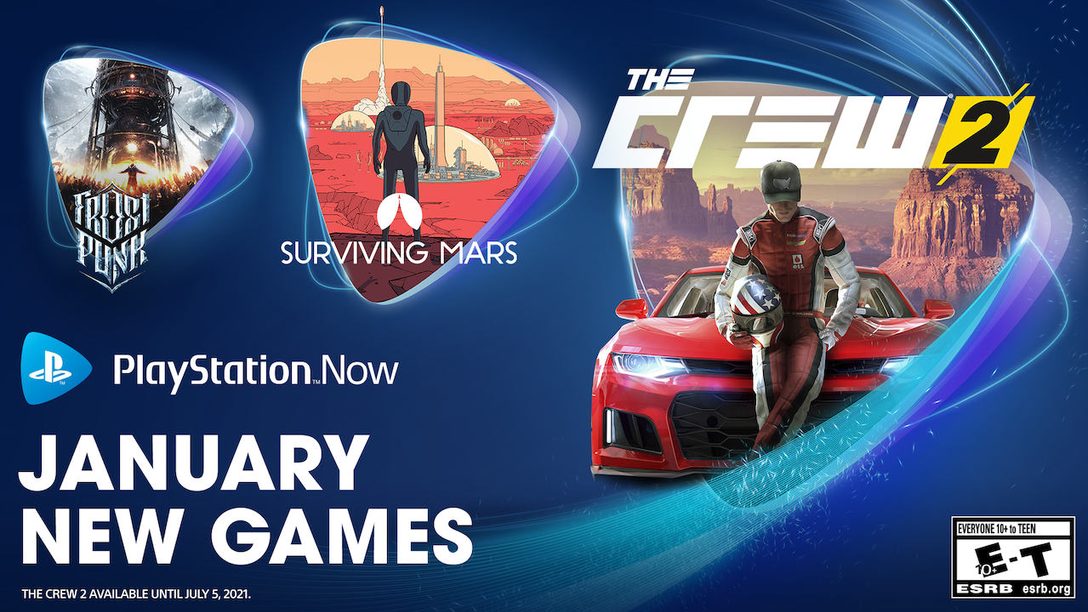 "The Crew 2 is a fun game in a lot of ways, but lacklustre in others," we said in our review. "For every enjoyable event there may be another that is frustrating or simply a little boring. The open world can be great to explore, but thanks to being able to fast travel to every event you don't ever actually need to physically cross the USA. Ubisoft should be commended for really taking a risk with The Crew 2 by adding so much and taking proceedings less seriously, but while The Crew 2 is a good arcade racer it still doesn't quite rank among the best."
– ARTICLE CONTINUES BELOW –
PS Now has a been a nice little earner for Sony during the pandemic with subscriptions doubling from last year.
Meanwhile, Microsoft have announced forthcoming additions to Xbox Games Pass. eFootball PES 2021 Season Update and The Little Acre will be available on Xbox consoles and Android on January 7th and Injustice 2 will land on the same day and will also be available on PC.
Then on January 14th you will be able to play Neoverse (PC), What Remains of Edith Finch (PC), YIIK: A Postmodern RPG (PC), and Torchlight III (Android and Console).
Don't forget that your January PlayStation Plus games are also live. All PS+ members can grab a pair of PlayStation 4 games in the form of Shadow of the Tomb Raider and the action RPG Greedfall, as well as the underwater open world RPG Maneater for PlayStation 5, which has been freshly updated to take advantage of the new console hardware.
Here are those ever so important links: