Hogwarts Legacy is going to miss it's 2021 release date and will now surface sometime in 2022. Development of the game must be troubled if they are delaying the game just days in to 2021, but rather than Covid being the cause of the delay it's the classic "we need more time to make it better."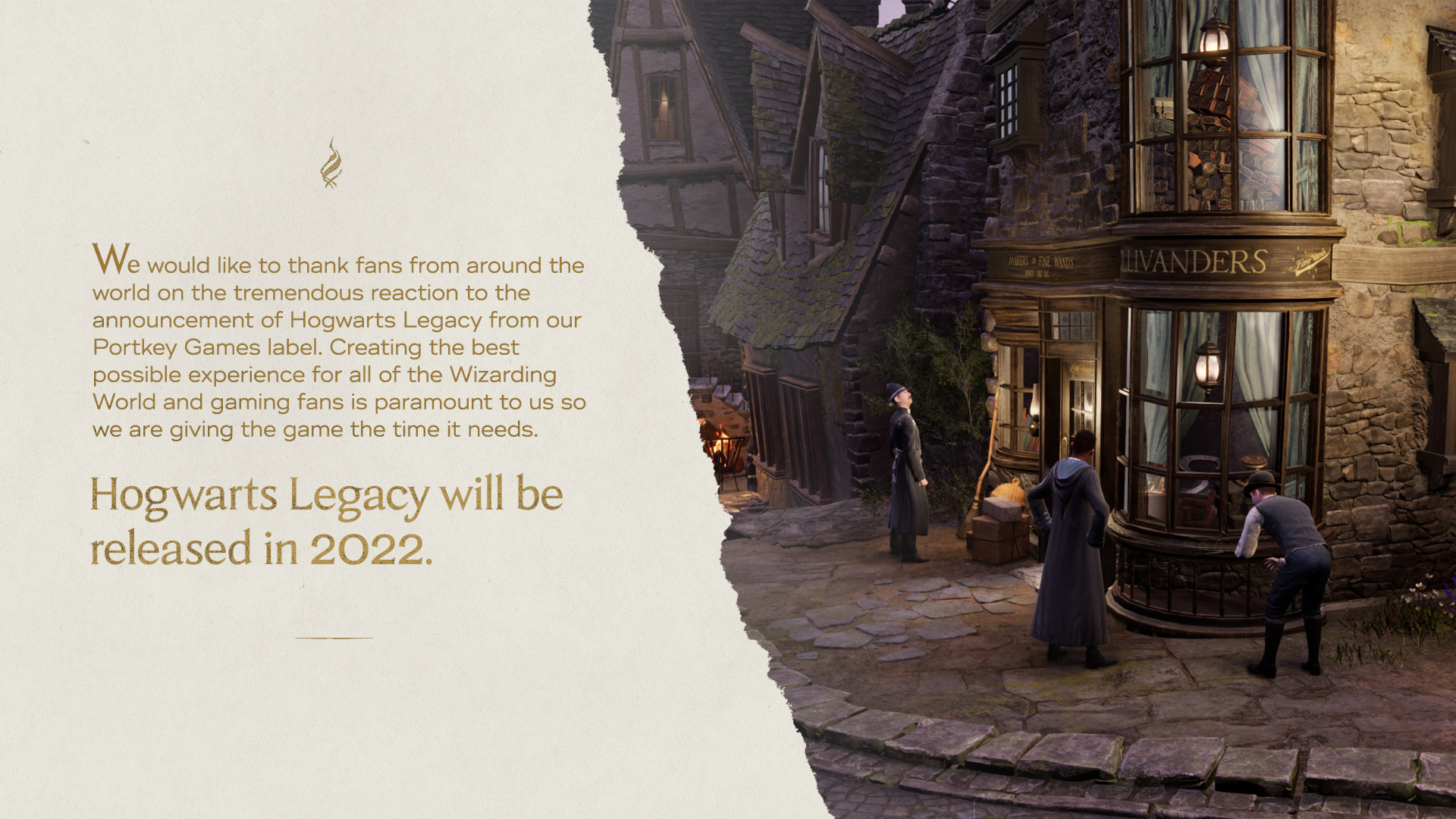 Set in the Late 1800s, it's a long, long time before the books and films of the Harry Potter magical universe. It start off in Hogwarts, but as your magical abilities grow in the arts of spellcasting, potion brewing and the taming of beasts, you'll head out and explore more parts of the wizarding world, as you go on the hunt after an ancient power in an open world. You'll be able to visit new and familiar wizarding world locations including the Forbidden Forest and Hogsmeade Village.
David Haddad, President, Warner Bros. Games said, "Hogwarts Legacy gives players control over their own experience with RPG gameplay unlike anything else in the Wizarding World, which will continue to build fan appeal in the Portkey Games label. Avalanche has brought to life this rich and deep world, full of action-packed magic, as well as a detailed, mysterious story to engage fans and gamers alike."
Avalanche Software are on development duties and John Blackburn, Studio General Manager said, "It's such an honour to work on such an amazing franchise and the team is dedicated to delivering an authentic Wizarding World experience that both Harry Potter and RPG fans will enjoy. Hogwarts Legacy is so special because it allows players to immerse themselves in a new narrative that is filled with complex characters, and, of course, magic."
The game was leaked numerous times before it's official reveal back in 2020 and seems to have been in production from at least 2018. It will be coming to PC, PS4, PS5, Xbox One, and Xbox Series X|S.
Source: Twitter