Capcom have kicked off their E3 presentation with the news that Resident Evil Village will be getting DLC. The exciting news was announced with just plain text on a black screen and explained that development had just started so we should not expect the DLC any time soon.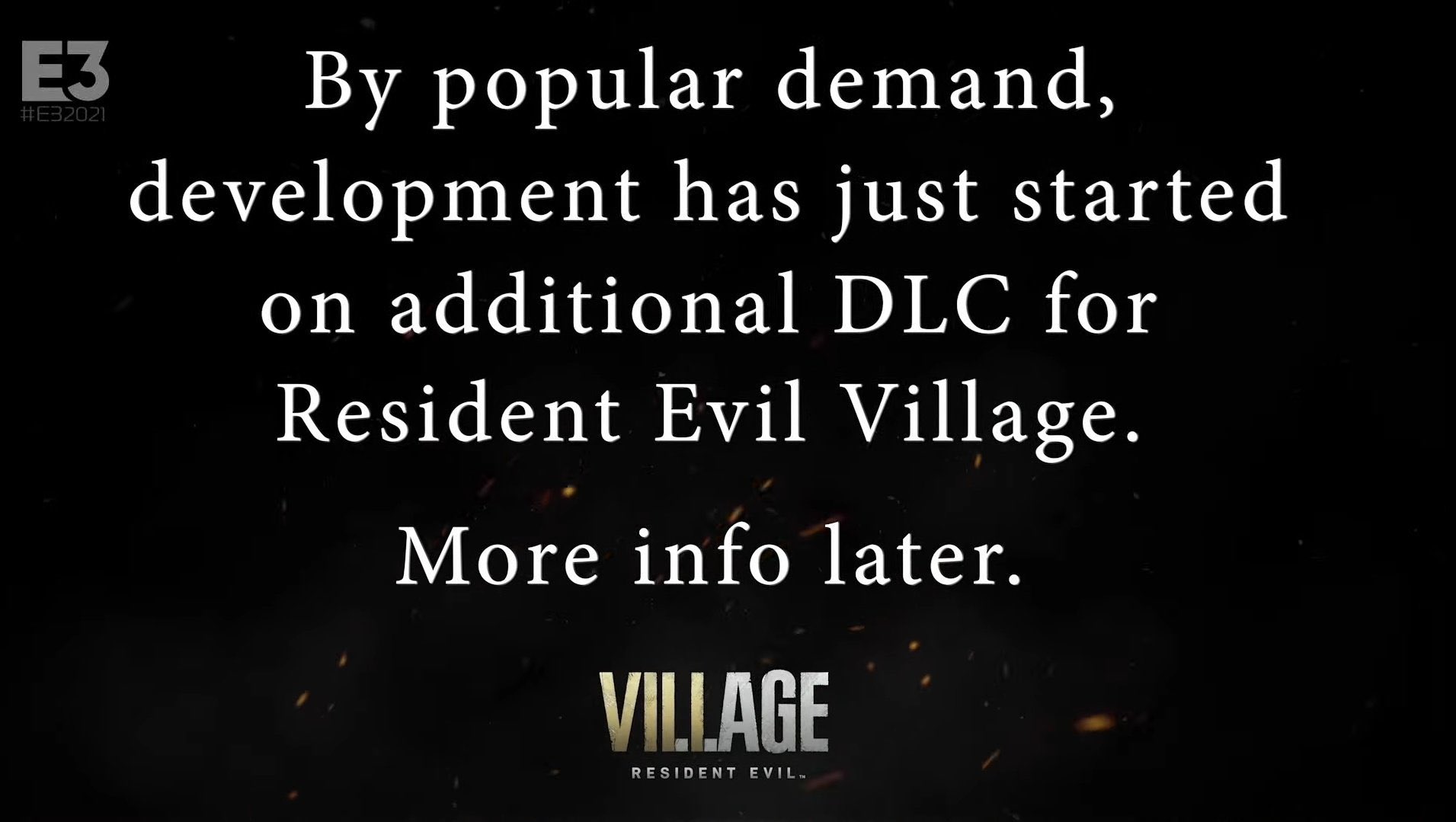 – ARTICLE CONTINUES BELOW –
We gave Resident Evil Village 9/10 in our review, Nick had this to say:
Lady Dimitrescu's towering presence is just the tip of the iceberg of what Resident Evil Village offers. This game takes everything you know about the iconic horror series and dials it up to eleven!
There's been a lot of Resident Evil news this past week, the cast of Netflix's live action Resident Evil series has been revealed with Lance Reddick (Commander Zavala in Bungie's Destiny 2) starring as Albert Wesker. He will be joined by Ella Balinska (Charlie's Angels) , Tamara Smart (Artemis Fowl ), Siena Agudong (Alex & Me),  Adeline Rudolph (The Chilling Adventures of Sabrina) and Paolo Nunez  (Bad Boys for Life).
The series set in New Raccoon City, and will follow 'the Wesker kids'.  The new story follows fourteen year old sisters Jade and Billie Wesker who move to New Raccoon City with their father. "The more time they spend there, the more they come to realise the town is more than it seems and their father may be concealing a dark secret" add Netflix.
The story will run across two timelines, and the second is set a decade in the future when the population of the Earth has been decimated with just 15 million people left alive. The rest – and all the animals – have been infected by the T-Virus and are the nasty, tentacled monsters we all know and love from the series If you look at the picture above you can see that the two actors on the left have the same hairstyle, so we're clearly seeing the younger and older versions of the sisters.
We also have the first few minutes of Resident Evil: Infinite Darkness, the Netflix CGI movie which lands on July 8th.The series stars Nick Apostolides as Leon S. Kennedy and Stephanie Panisello as Claire Redfield, reprising their roles from Resident Evil 2, and finds our heroes in the White House battling zombies.
For all your E3 2021 needs, head to our hub filled with all the announcements, trailers, and more.