Crimson Desert was revealed during The Game Awards 2020 by Pearl Abyss with a release window of this year but since then we have not seen much of the game. No surprise then that it's been delayed, although rather than the usual "needs more time to be polished" reason, they haven't finished the game at all, it seems it is still in a state of flux and "rapidly evolving".
As such, there is no new release window. Check out the statement from Pearl Abyss.
– ARTICLE CONTINUES BELOW –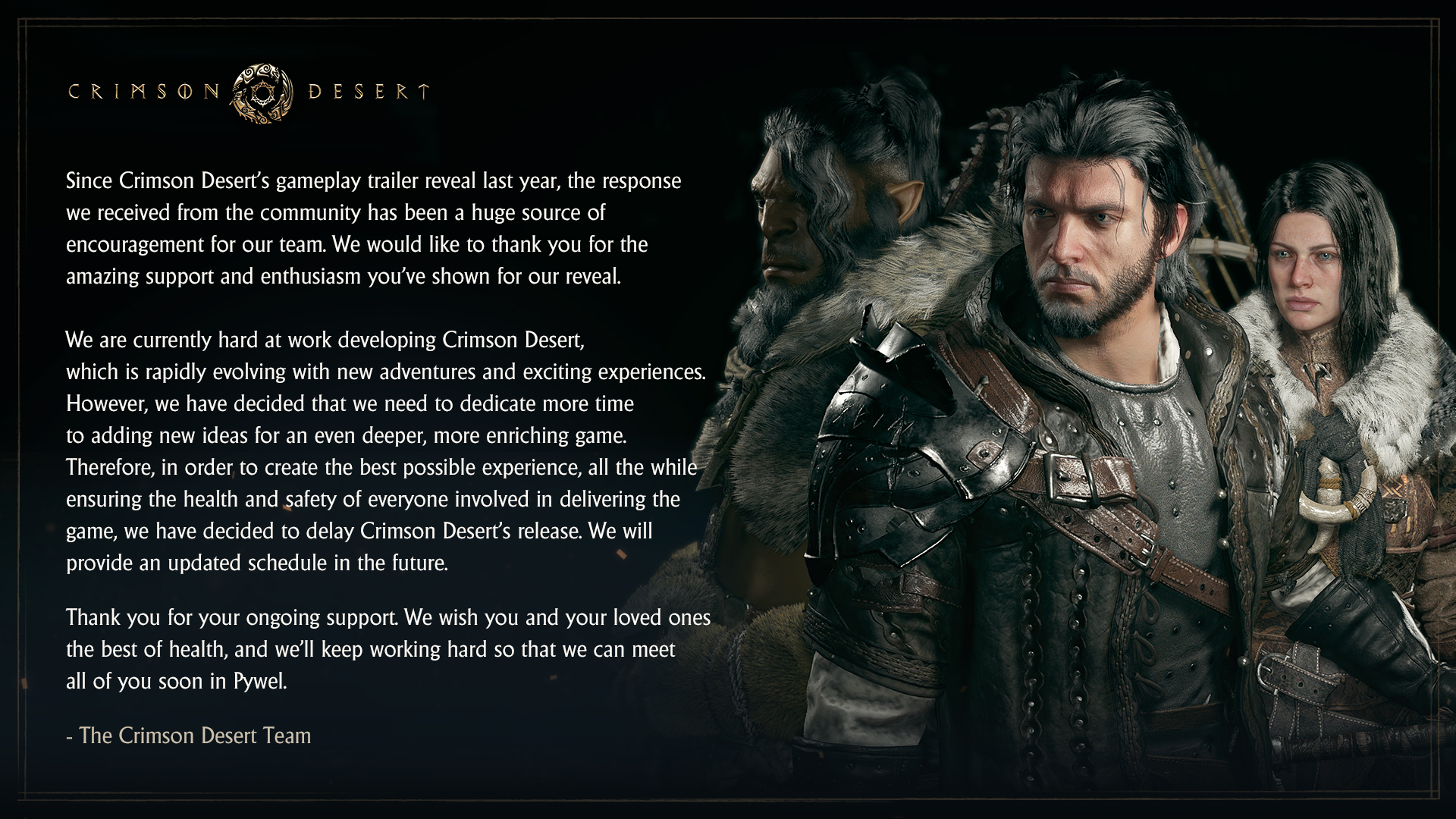 The trailer from The Game Awards 2020 gave us a look at a lot of content from Crimson Desert, including  the continent of Pywel, melee combat, castle sieges, dragon riding, portals to different dimensions, magic, and a lot more. It seems that Pearl Abyss is looking to incorporate a lot into this massive open world.  The studio also stated that everything in the Crimson Desert trailer is from in game, but how much of it remains now is unclear.
Now you have had a look at the world of Crimson Desert, you may be wondering what the story is actually about. Here is the official blurb from the developer itself.
A story of survival, Crimson Desert follows a group of struggling mercenaries and the many characters who cross their paths in the vast continent of Pywel. This is a world where heroes are made, but not without incredible hardship, pain and perseverance.
These mercenaries will have their tasks cut out for them as it seems a lot of people are out to fight them. The combat shows different factions with various fighting styles taking on the main character, named MacDuff, as well as fantastical creatures. Crimson Desert really does seem like a mixture of a lot fantasy games from the past decade. Crimson Desert will have a story focus but also contain some online elements though what those elements will be have not been extensively detailed outside of confirmation there will be multiplayer.
Source: Twitter