It's still not got an official release date but it looks like God of War Ragnarok is nearing completion and is on track to be released this year. The incredibly leaky South Korea Game Rating and Administration Committee has given God of War Ragnarok its highest rating due to violence, blood, drinking, and lots of rude words.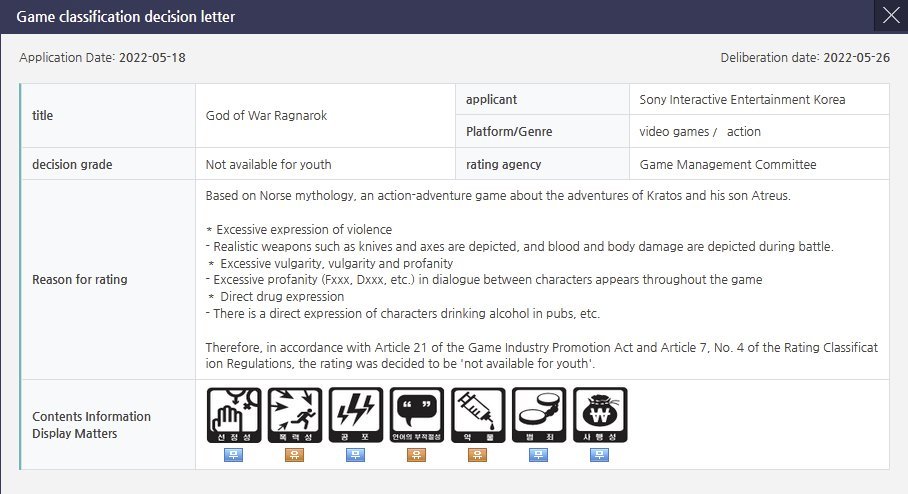 – ARTICLE CONTINUES BELOW –
The South Korea Game Rating and Administration Committee are always the first to rate games and usual get things sorted around three months before the game is out. That would suggest that God of War Ragnarok might launch in September and rather conveniently a UK geek shop has listed a load of merchandise for the game launching in September.
Or at least, they had, the merch has now been removed from their shop. I wonder why…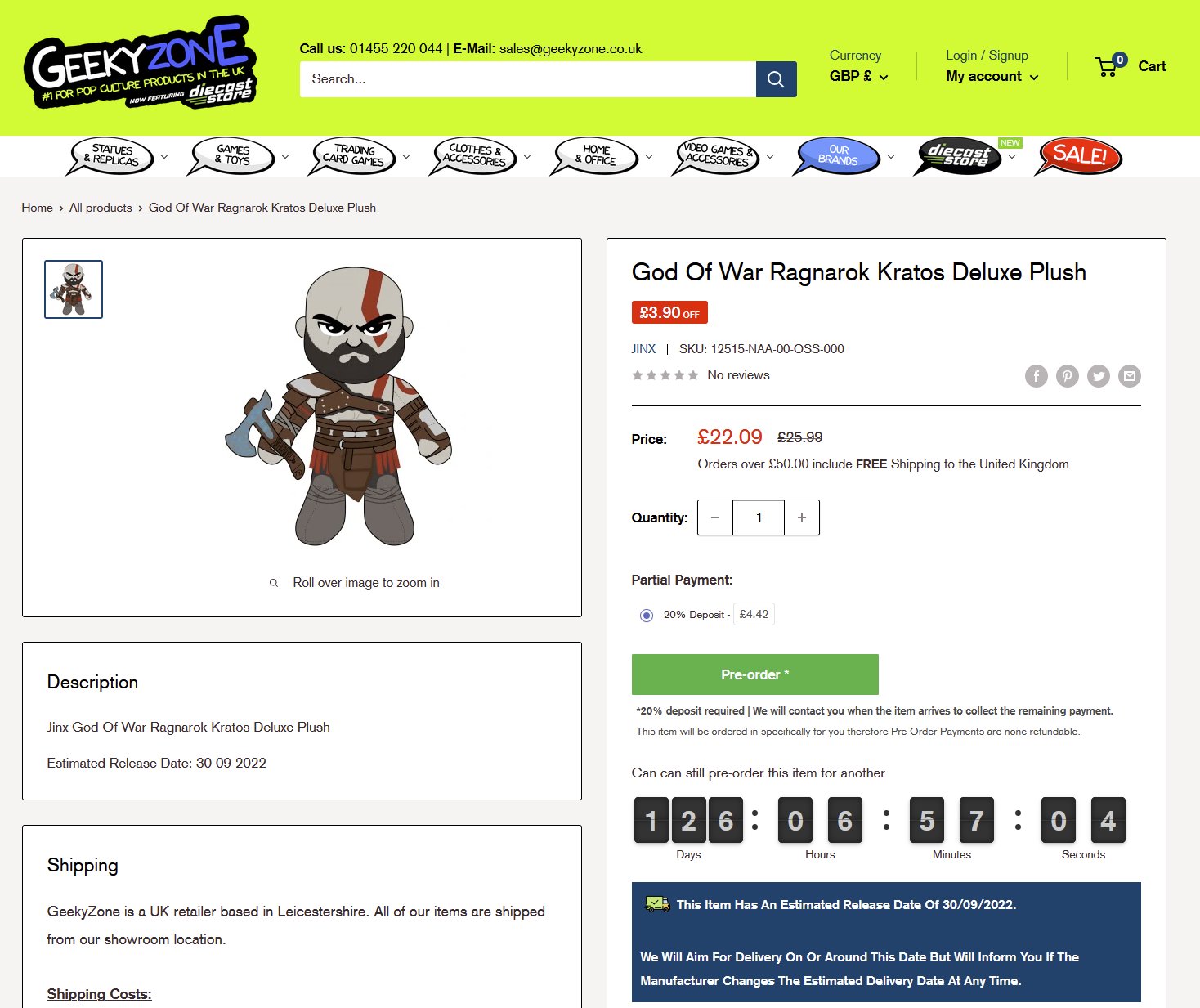 The game was meant to be out in 2021 but was delayed due to Covid and the voice of Kratos, Christopher Judge, having to undergo surgery.
Here is the statement he posted on Twitter.
100 in my feels right now. I need to be forthcoming. This has been approved by no one. To the beloved fandom, Ragnarok was delayed because of me. August 2019, I couldn't walk. Had to have back surgery, both hips replaced, and, knee surgery. They waited for me too rehab. No threats, no "Who do you think you are?" Nothing but love and support. And @SonySantaMonica has never said a word about the delay, and what caused it.

Studios are assholes, but this company from top to bottom, should give us hope. What they did for the crew is way more that I can't talk about, but I've said to all involved, it's is the classiest thing that I've EVER heard about in this business.

Everyone involved in the GofW franchise puts their hearts and souls in every frame you see. I want thank everyone that's has allowed me to play and laugh, and love, and cry, without judgement, but with unconditional support and love, in this thing of ALL OF OURS.
It has recently been revealed that a God of War TV show is production for Amazon.  The game came top in out "Most Wanted of 2022" feature at the end of last year.
Source: Twitter