To tie in the launch of Stray on July 19th a limited edition neon backpack inspired by the game has been revealed. This is no ordinary backpack, it's not for laptops or gym kit, it's to take your favourite feline out for a walk. There's also a matching harness, again this is for your cat rather than something you might be wearing during a kinky lovefest.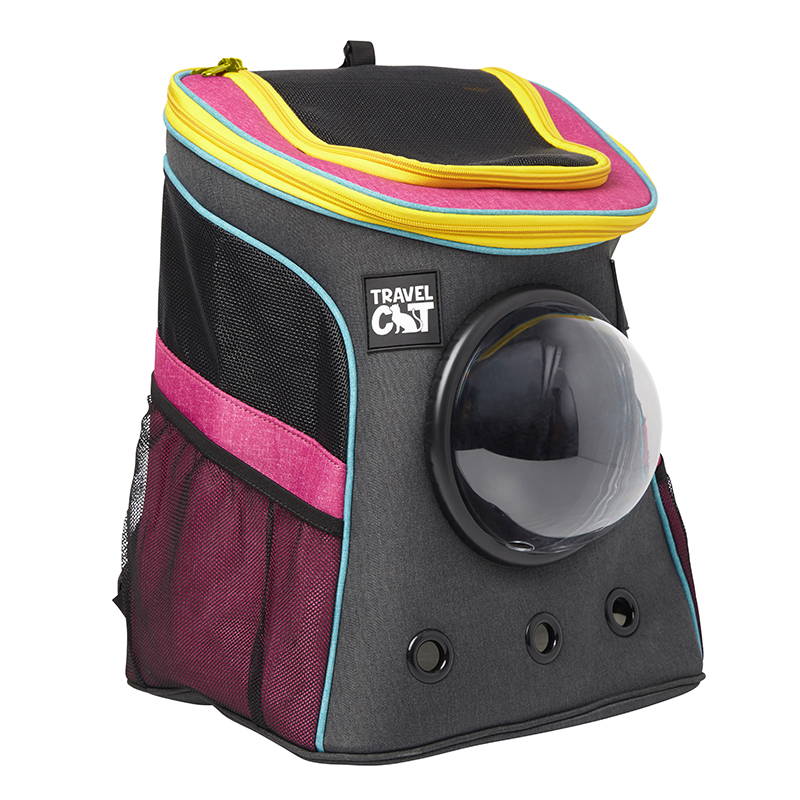 Go from game mode to real life with this cat harness and cat backpack inspired by the world of Stray, the new adventure game where you explore a futuristic world as an adorable orange tabby cat searching for his family.

Inspired by the stunning visuals of Stray, this neon and charcoal cat bubble backpack was created to bring cat and gaming enthusiasts together. This colorful version of our international best-seller, "The Fat Cat" holds the most weight of any cat backpack on the market — up to 25 lbs of cat. Use this carrier to spend more quality time with your cat beyond the great indoors and give your cat the enrichment and stimulation they need in a safe way.

This sturdy, well-ventilated, breathable, and versatile cat bubble backpack will be a safe space for adventures with your cat, big & small – whether that's walks around the block, road trips, hikes at National Parks, flying across the country, or anything in between.
It's rather pricey, costing £160, but imagine all the fun your kitty could have.
The kitty cat adventure Stray has been handed a 19th July 2022 release date on PS5, PS4 and Steam. Sony has confirmed that the game will be available as part of the PS Plus Extra, Deluxe and Premium game library from day one.
Stray takes place in a decaying cybercity, following a cat that has found himself in this city after being separated from his family and injured. You'll have to explore and survive, navigating the world with cat-like leaps and solving puzzles that are in your way, seemingly doing so by just messing stuff up and knocking things over. Classic cat.
Along its journey, the cat will meet a small drone named B-12 that will expand the cat's horizons, able to interact with parts of the world that a cat could not and also speak with its inhabitants – human-like robots that will react to the cat's presence in various ways.
There's also dangers in this world that you'll have to avoid by using speed, agility and stealth. Eventually, you will retrieve a light-based ability that can also strike back at the little orb-like creatures that would hunt you.