It's the question on everyone's lips: Just how do I show my love for gaming via the medium of skimpy underwear? Ah, a question as old as time and one I am happy to answer with my comprehensive round-up of fabric coverings that enhance your assets and no doubt make you a much better gamer.
First up, say hello to these stylish and rather quite aggressive Assassin's Creed Odyssey Boxer Shorts. They come in a pack of five, each with an exciting, beautiful scene inspired by the game and cost £48 for the full set, but you can pick up some of them individually for about a tenner. They are gorgeous but may cause a distraction in more intimate moments if your partner decides to admire the artwork rather than the contents.
– ARTICLE CONTINUES BELOW –
Here we showcase the fabulous, if rather impractical, Pixel Panties. This gaming inspired clothing line. which also includes a pixel bra. will not only make you look like you've jumped out from an Nintendo NES, they help the planet as well.
In its dedication to sustainable and social responsibilities, Pixel Panties takes pride in going above and beyond other brands. With every product, the brand takes into account the entire life cycle of the pieces from its carbon footprint to the livelihoods of the people who manufacture them. Equal considerations are given to manufacturing free of child labor, a respect for workers' wages and rights, meeting environmental standards and even allocating a portion of the sales to the Malala Fund to help empower girls through education.
PlayStation fans can show their support and, conveniently, be supported, with these PS4 controller boxers, which helpfully have the word 'play' right across the touchpad. There are multiple options for PlayStation boxer fans with many versions of pants with the classic buttons emblazoned on them. Underwear featuring Xbox branding seems to be almost non-existent, Primark did have an official line but that seems to have been cancelled and you can only find the odd set of pants on eBay now.
I know what you're thinking – we're all thinking it –  "Doom and panties go together like cheese and fine wine", so it's no surprise to find there is a Mark of the Doom Slayer thong.
Nintendo are represented by this delightful Mario posing thong, the perfect gift for your gaming husband. You may also like to consider the Minecraft thong if they prefer getting their pick-axe out and hammering dark passages.
Ladies, is your boyfriend/husband/FWB ignoring you and spending every waking hour on his Nintendo Switch? Why not subtly hint you are in the mood for some joystick action by wearing these "Enlarge your mushroom" panties.
One of the more obvious items, a Pokebra! Gotta catch 'em all! The description on Etsy reads "This bra is the very best. Like no bra ever was. (Push up option available while supplies last.)"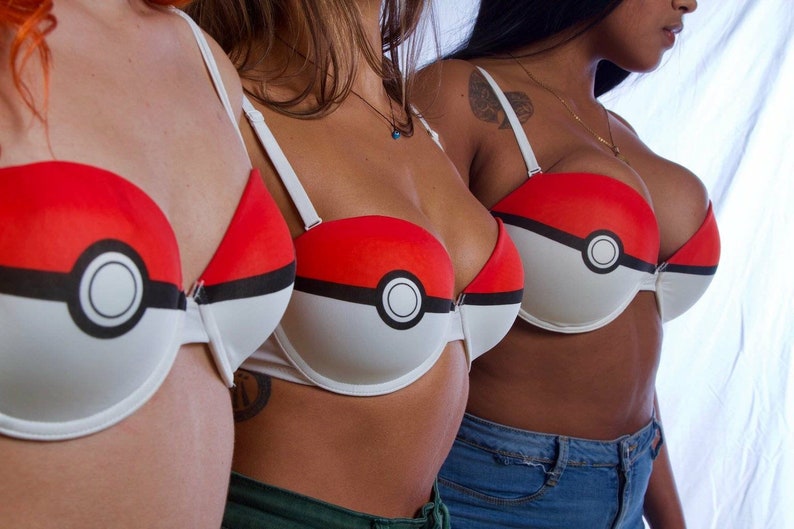 Apex Legends players, show your love for Wraith and tell the world you are ready for a hot, sweaty match with these delicate and rather subtle  "My portal is ready" panties which you can get for under £12 from Etsy. 
And finally, for the more adventurous man, why not surprise your lover by jumping out of the wardrobe wearing only this Overwatch Leather Jockstrap. Ladies are also covered with a leather bra inspired by Roadhog from the same game.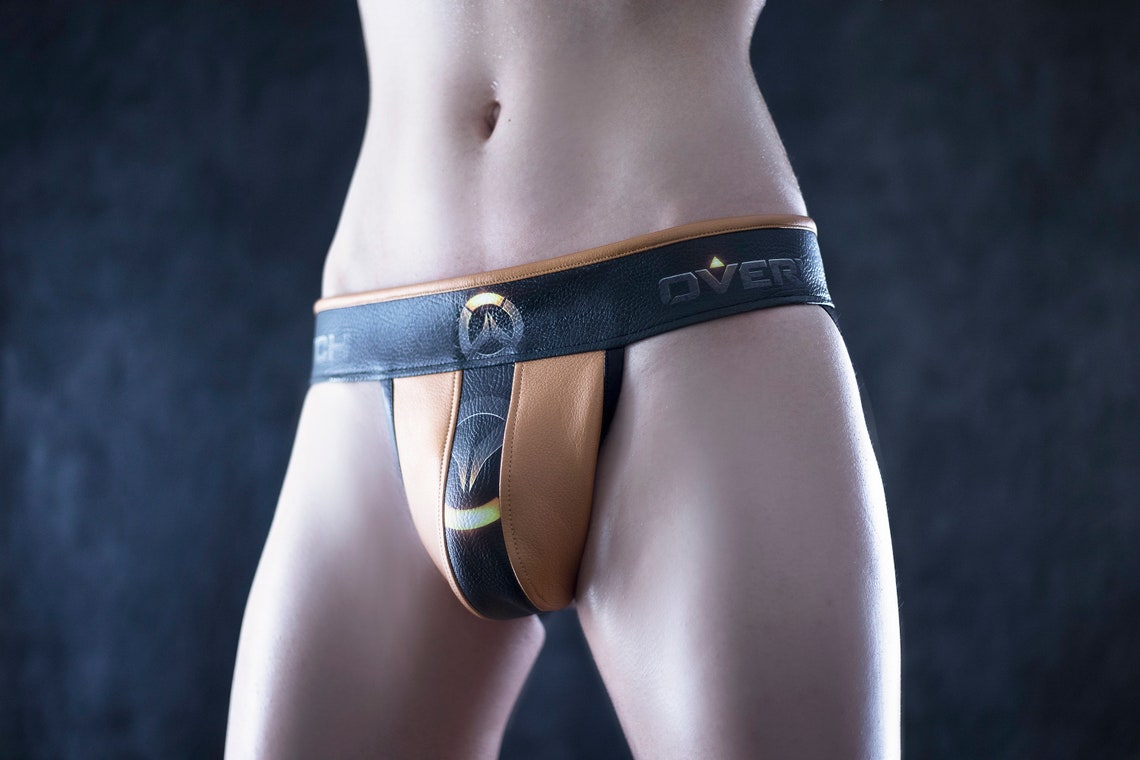 We hope you have enjoyed this feature and will Tweet us pictures of your gaming underwear! (Editors Note: Please do not do this)