Sony has partnered with Dark Horse Books to release a 200-page art book for Horizon: Forbidden West. The book is called The Art of Horizon Forbidden West, and it is now available to pre-order. The book features both artwork and commentary from the developer team. There are two versions of the art book to consider if you are going to order.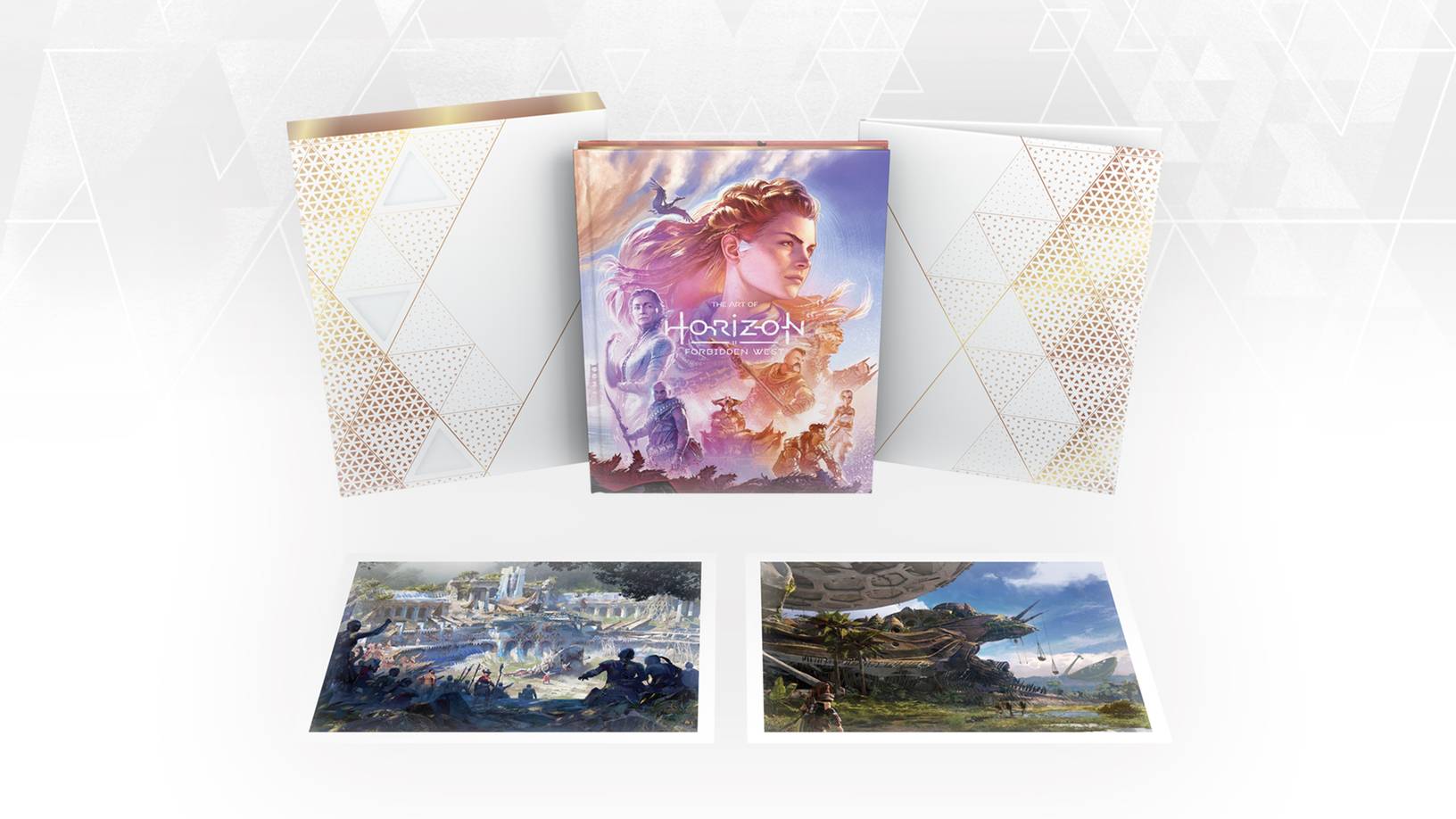 A teaser quote from the artbook by Misja Baas, Project Art Director at Guerrilla says, "Concept art is the plucky first step we take into the unknown regions of Aloy's world. It's a process of discovery. The paintings are ambitious, beautiful, and full of imagination. They're grand in their scale and clever in their detail. But what I'm struck with most as I turn these pages, and see larger-than-life vistas filled with great ideas and awe-inspiring machines, is the feeling that our vision is truly represented in Horizon Forbidden West. And in some places, it turned out even better than we imagined."
The Art of Horizon Forbidden West Deluxe Edition will have a gold hardcover and a Far Zenith slip case. The pages will be treated with metallic paper and debossing. A gallery quality print folio is also going to be part of the Deluxe Edition. The standard edition is currently priced at $44.99, while the Deluxe Edition will set you back $99.99. The release date is from April 25, 2023.
This is not the only collaboration Sony have done when it comes to Horizon Forbidden West. Last month, the clothing collection partnership with ASOS was revealed. There are t-shirts, hoodies, jogging bottoms, shirts and the like, all of which have been covered in various ways by artwork from the series. One tee has a fully print of some cover art on the back, but there's also a shirt and jogging bottoms that are completely covered by the original artwork the game was announced with, of Aloy on a beach with a Sunwing flying overhead.
Source: PS Blog