A slew of scans from the latest issue of OXM have hit the web, outing Mad Hatter as one of Arkham Origins' lead villains.
Those who played Arkham City may remember the obscure comic book character making a brief appearance. In Origins he will join Deathstroke, Bane, Penguin and more as they attempt to assassinate Batman under the illusive Black Mask.
– ARTICLE CONTINUES BELOW –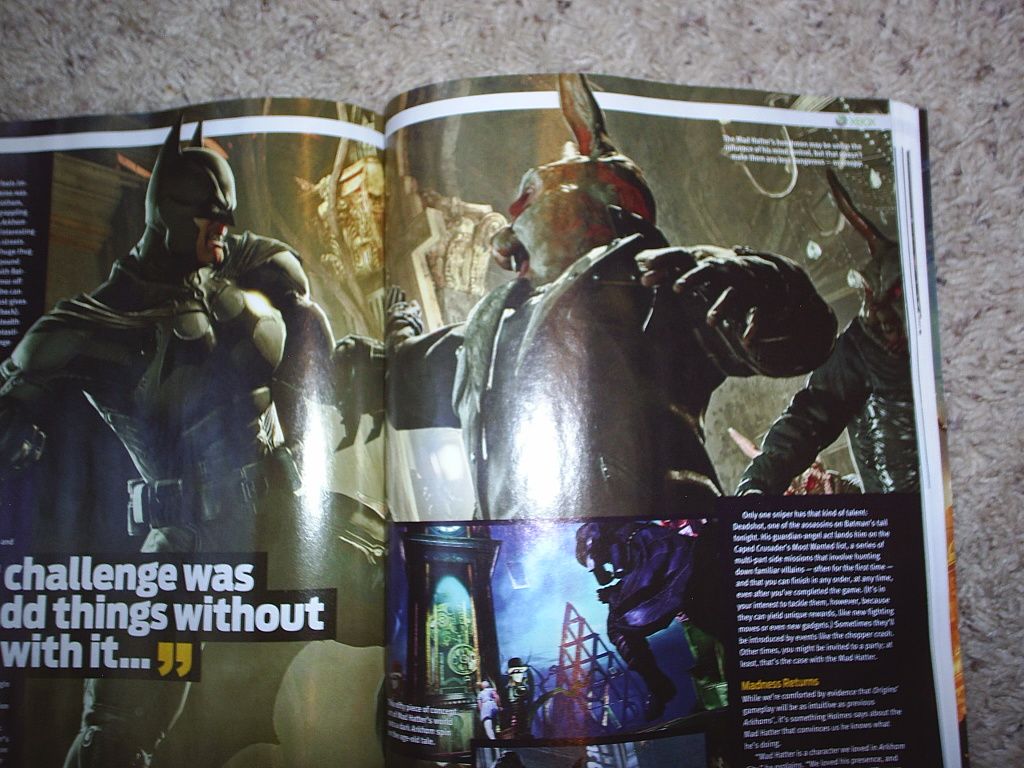 It appears as though Mad Hatter won't just be making a cameo this time. In one of the scans, we can clearly make out a number of henchmen garbed in attire that echoes Alice in Wonderland, suggesting the Hatter will feature as one of the game's main antagonists.
For more scans, click here.
Batman: Arkham Origins is slated to launch this October for all major platforms. The game is currently in development at Warner Bros. Games Montreal as Rocksteady prep the next instalment.