Developer Two Tribes has pretty much confirmed that Toki Tori 2+ is coming to PlayStation 4, via a tweet which contains a picture of the game running on Sony's console. There's no information as to when it will be releasing on the console, or whether it will have additional features over the PC & Wii U editions. Those versions of Toki Tori 2+ released in early 2013, so I'd imagine some extra work has been done on the PS4 edition.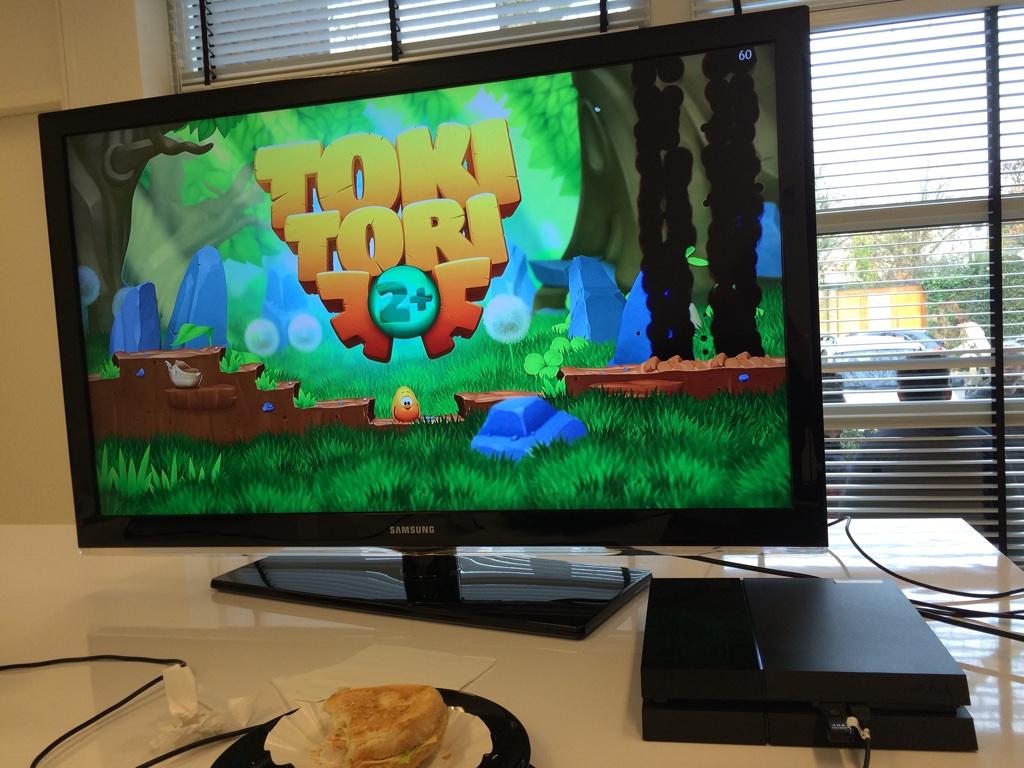 – ARTICLE CONTINUES BELOW –
I've only played the first Toki Tori, which I found quite enjoyable. The second is sitting in my Steam list after I picked it up in a sale, waiting for the day I click install. Toki Tori 2+ isn't the only project Two Tribes has in the works for PS4. Earlier this year I got to play the rather frantic RIVE, which you can read a preview of here.
Source: Twitter