Team PlayStation love themselves a good indie game. They're not alone either thanks to LittleBigPlanet mascot Sackboy and his hand-stitched chums. Together, the LBP3 crew will celebrate some of the PlayStation 4's best indie this month with the release of four themed costume packs.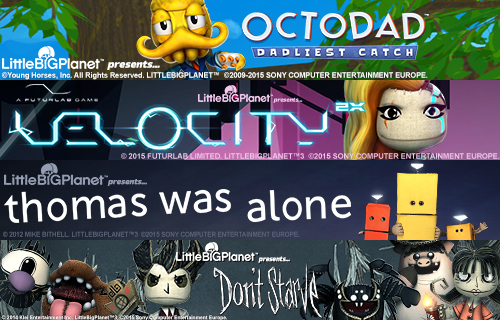 – ARTICLE CONTINUES BELOW –
The first two packs go live today, featuring Octodad as well as Velocity 2X's kickass Lt. Kai Tana. Joining the duo next week is an assortment of costumes based on Mike Bithell's Thomas Was Alone (our review). Finally, on May 27th, we'll see a selection of Don't Starve skins, perfectly channelling the game's Burton-esque look.
Source: Official PlayStation Blog