Io-Interactive has announced that the next elusive target for Hitman is The Chameleon, and they will be available to take down from Friday January 13th. This target will have two objectives tied to them as well as special contract conditions. The target will be present in Colorado for seven days and successful completion will net you the Tactical Gear with Hunter's Hat.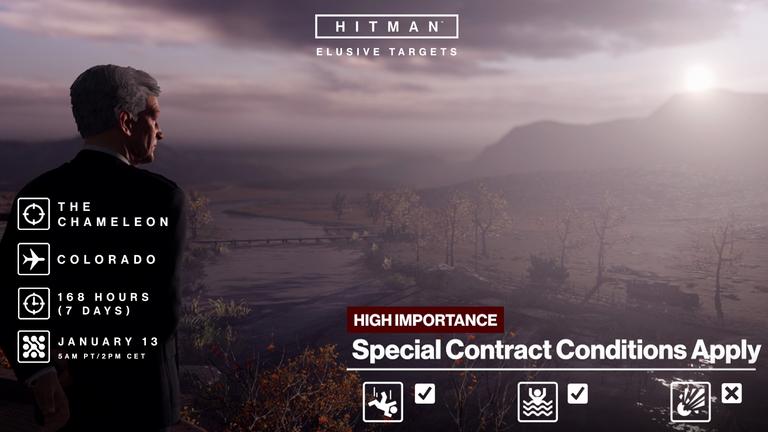 – ARTICLE CONTINUES BELOW –
The objectives are to eliminate  Richard M. Foreman and to retrieve documents. with the special contract condition being to take out the target with a non-explosive accident. For those who have completed five elusive targets with a Silent Assassin rating, including this one, the reward is the winter suit.
Source: Hitman.com