In a wise move the Sonic the Hedgehog movie has been delayed until February 2020. Director Jeff Fowler has just posted the image below to Twitter along with the comment "Taking a little more time to make Sonic just right", and the hashtag #novfxartistswereharmedinthemakingofthismovie.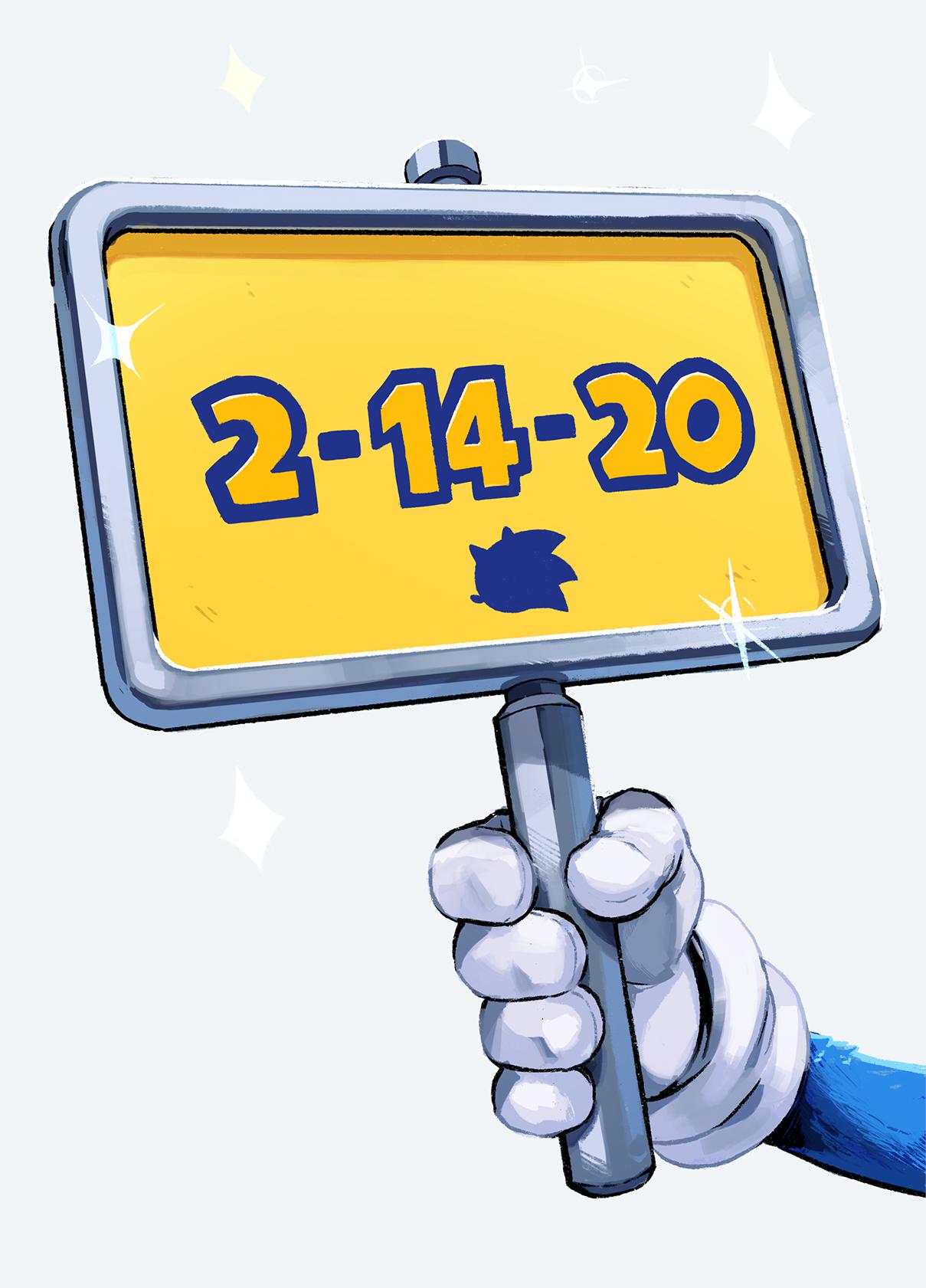 – ARTICLE CONTINUES BELOW –
When the first trailer for the movie hit the internet the design of Sonic got a lot of criticism as, well, he didn't really look like Sonic. He was also wearing socks, but little else, and had very disturbing human teeth. it turns out it was not only the fans who were not happy with the design, Sega had concerns as well.
"I don't think SEGA was entirely happy with the eye decision, but these sorts of things you go, 'It's going to look weird if we don't do this.' But everything is a discussion, and that's kind of the goal, which is to only change what's necessary and stay true to the rest of it," said executive producer Tim Miller at the time.
"Thank you for the support. And the criticism," tweeted Jeff a day or so later. "The message is loud and clear… you aren't happy with the design & you want changes. It's going to happen. Everyone at Paramount & Sega are fully committed to making this character the BEST he can be…"
The movie was meant to be out this December and as the visual effect work was already progress redesigning Sonic and getting the movie out on time was clearly a tall order. Those of you of a romantic nature will note the new release date is St Valentine's Day.
The film was originally going to be produced by Sony by they sold the rights to Paramount. It stars James Marsden as Tom Wachowski, a former SFPD officer who has moved to Green Hills, Motana, who encounters the blue speedster, who is voiced by Ben Schwartz. Jim Carrey will be playing the villain Dr Ivo Robotnic and seems to be giving it full 1990's Jim Carrey, which could be good. The cast also includes Tika Sumpter as Dr. Annie Wachowski, Neal McDonough as Major Bennington, and Adam Pally.
Source: Twitter