Turok: Escape from Lost Valley has been announced and like the previous games it is based on the comic books which were published from the 1950's through to to 1982. However, this new game is rather different to the last gen action games.
– ARTICLE CONTINUES BELOW –
In Turok: Escape from Lost Valley, you wake from a long sleep as Turok and adventure alongside Andar through the dangerous world of the Lost Valley as you seek to find a path home.

Encounter iconic creatures from the Turok comic series with a cute but dangerous twist. Master the art of the knife and the bow as you encounter adorable but deadly enemies, discover a path through unique environments, and choose the best weapon for the enemy in front of you.

Live the adventure! Confront your foes, assist primordial natives, and keep Andar and yourself alive as you Escape from Lost Valley!
Turok is now a rather cute isometric adventure game rather than a first person shooter! Dawwww! Personally I think it looks rather sweet but as you might imagine the internet isn't happy about the shift in game style. I say that anything with a 'Long Neck Water Honker' has to be worth a look, right?
The game has been created by Pillow Pig Games who have also released a 2D platform fighter called Fighties on Xbox One and PC, and is published by Universal Studios Interactive Entertainment LLC. That is the big movie company Universal, I didn't even know they had a games arm but apparently they do now and are publishing Turok alongside a new Voltron game.
Considering the rather radical change of direction for Turok you really shouldn't be surprised to discover Voltron: Cubes of Olkarion looks like this…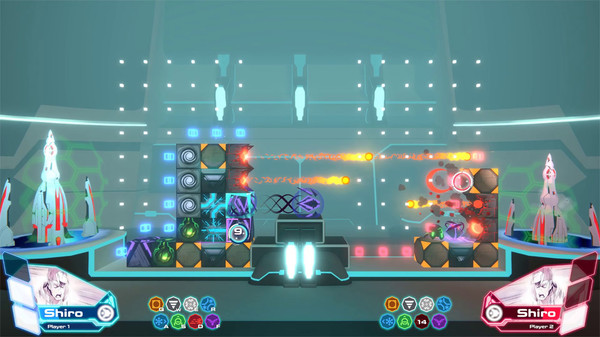 Choose your character and control a base on either side of the map. Then concentrate on building your tower from unique cubes as high and strong as you can. Pay attention to your tower arrangement as each cube has different attack or defence abilities. Some cubes launch projectiles, others are great for defence and even others can spawn units that fly over to attack the other side's tower.
Turok: Escape from Lost Valley and Voltron: Cubes of Olkarion both launch on PC via Steam on July 25th.
Source: Steam