Update 15/06: Super Monkey Ball: Banana Mania has been confirmed during the Nintendo E3 Direct. The game will release on 5th October 2021.
---
Super Monkey Ball: Banana Mania was rated by the Brazilian classification board a few days ago and now the pack artwork and some screens have leaked ahead of the Nintendo event tomorrow where it was assumed it would be revealed. The game will be launching on PS5, Xbox Series X/S, Switch, PS4, Xbox One and PC.
It seems the success of last year's remaster of Super Monkey Ball: Banana Blitz persuaded Sega to create what appears to remakes of Super Monkey Ball 1 and 2. Masao Shirosak, director of the game, spoke to Crunchy Roll last year and had this to say.
"When considering how to bring Super Monkey Ball to modern platforms with the limited time and budget we had, Super Monkey Ball: Banana Blitz was the most reasonable option," said Shirosaki-san. "13 years ago was before I joined Sega; I'm really grateful for the fans who still support the Monkey Ball series after all these years, and who motivate me to create only the best for them."
"And of course, I am aware that the most favoured titles are the first two games. If there is enough support for Banana Blitz HD, this will open up doors for remaking the first two games or even a whole new title to the series. But for now, I'd be happy if everyone has fun playing Banana Blitz HD."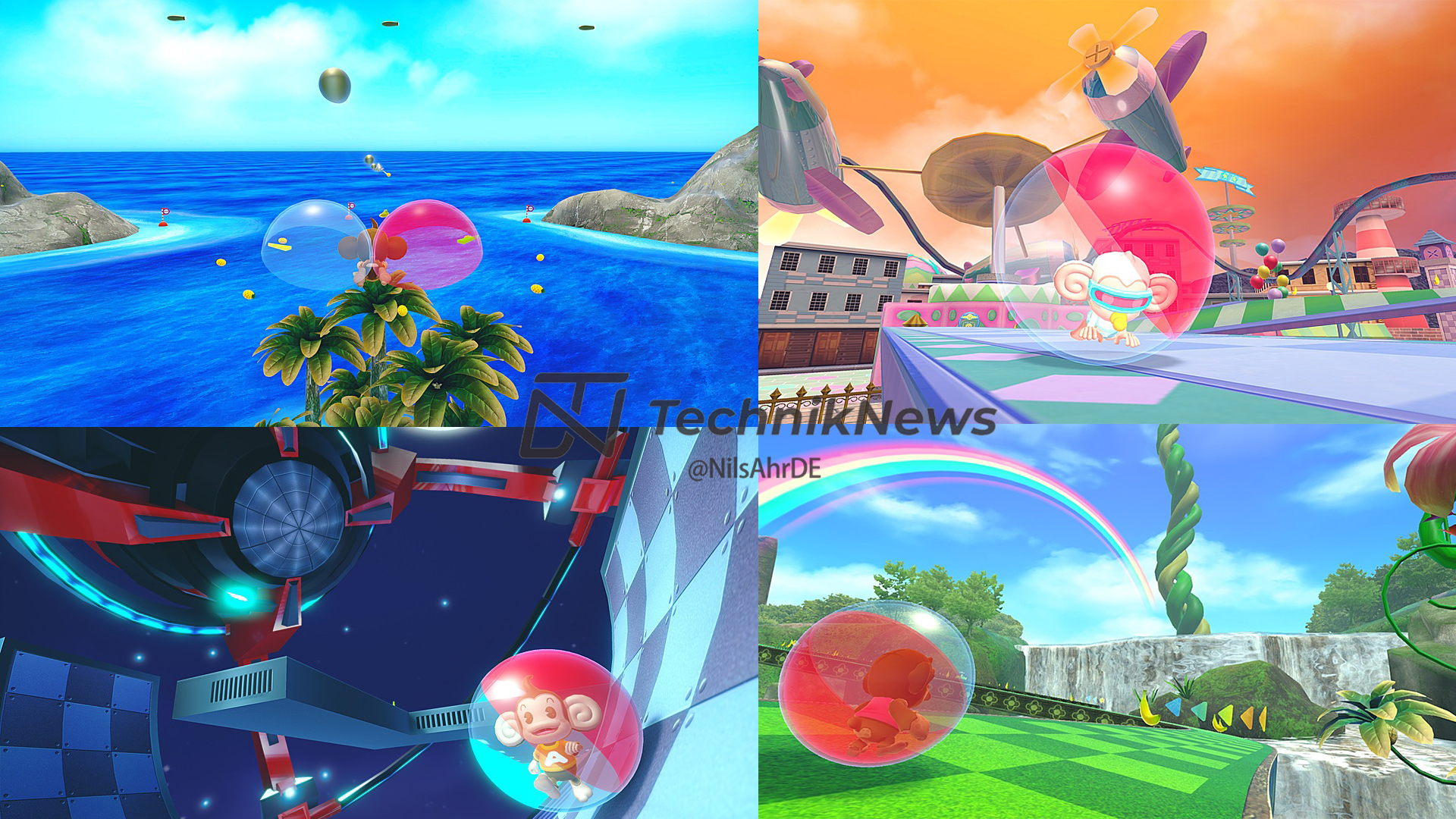 Matt Brian, the voice of the announcer in the Monkey Ball series, has been teasing a new game on his Instagram account for a number of months.
When Sega were promoting Super Monkey Ball: Banana Blitz they released the very odd video below in which AiAi is now played by a rather large, bearded and quite buff man, check it out.

Source: Twitter
For all your E3 2021 needs, head to our hub filled with all the announcements, trailers, and more.