Welcome again to a round up of news that never quite made it to a full post and other video game related nonsense. First up we have a video that trails all the games Ubisoft are to show off at E3. This will be the third E3 for The Division, methinks they announced a tad too early.
– ARTICLE CONTINUES BELOW –
---

Bungie have raised over $1 million to help those affected by the earthquakes in Nepal, well done chaps!
---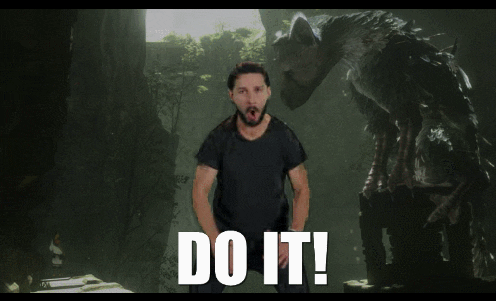 Utter genius from NeoGAF
---

A Payday 2: Crimewave Edition video all about stealth, watch it and you could become a ninja. Or not.
---
Hellraid is not cancelled, just in case you were wondering. We were not because Techland said it was on hold, not cancelled, but apparently the internet can't tell the difference so Eurogamer had to clarify the situation.
"Right now we want to concentrate on Dying Light," explained Techland CEO Pawel Marchewka. Again. "We wanted to be fair with the fans so we wanted to send a clear message, especially as a lot of the people were expecting new things coming from Hellraid at E3 and Gamescom. We decided to take the pressure away."
"Once we deliver everything we want [for Dying Light], probably by the – I don't know – end of the third quarter this year, we will then maybe start to send some new [Hellraid] materials or informations or thinking about what's the release date, something like that. There is nothing concrete about this timing."
---

Super Mega Baseball is coming to the Xbox One and Steam this summer, having previously landed on the PlayStation consoles.
---
https://www.youtube.com/watch?v=JHQFW7nK6A8
The Red Hood trailer for Batman: Arkham Knight.
---
Deconstructeam and Devolver Digital have released a free expansion update to the minimalist point and click thriller Gods Will Be Watching for free on Steam, GOG, and Humble. Never heard of it myself but free stuff is always good.
---
News Snatch is proud to cover the niche news items that never make it to the big time but this latest snippet of news handed to me by Jim is about a niche as you can get. Publisher Dark Horse has licensed the Takashi Tsukumi's Danganronpa: The Animation for the U.S. market. Despite being called "The Animation" this is four comics, not the animated series.
---
PK THUNDER! On 6/14 @ 8 a.m. PT, Lucas is available to buy as a DLC character in #SmashBros for #WiiU & #3DS. pic.twitter.com/DlzexRRjYa

— Nintendo of America (@NintendoAmerica) June 5, 2015
Lucas is coming to Super Smash Bros as DLC. Lucky him.
---
https://www.youtube.com/watch?v=3zJQE8dfupE
A tech demo for Final Fantasy XV with a very shiny car.
---

Book your tickets now, people! Only a year and half before it's released! (See also: The Division being announced too early)
---

And Finally, Mario Kart meets Mad Max.