Hello Snatchlings, more news and stupid videos from the back of the internet then, although this week start on a more serious tone with a trailer for a documentary about the drug trade in South America. Ubisoft have made the film to "showcase the real stories behind Tom Clancy's Ghost Recon Wildlands' fictional Bolivian setting." The doc is out March 6th, presumably it will be on YouTube.
---
The Resident Evil movie series is going to end on a high as the final movie, which is already out in Japan, has pushed the franchise over $1 billion box office mark. The movie is out in the UK this Friday and I shall be grabbing a bucket of popcorn and enjoying the silly nonsense.
---

For some reason this video of someone using a touch screen was deemed news on certain websites. Yes, it's Nintendo Switch, but if you don't know how a touch screen works by now then you probably won't be buying a Switch.
---

Warner Bros are teasing something. This is from the French Twitter feed which explains why the use the word "Mars", but then, the main text is in English. Is Mars a hint? Is that a top down view of a Martian landscape hiding behind the logo?
There again, the colouring and lettering just screams Batman, so it might be that. Or Shadow Of Mordor 2.
---
Bioware are laucnhing a new IP next year. "In 2012, we began crafting a new universe full of new characters, stories, and gameplay," explains a blog post. "Our ambition is simple: Draw upon 20+ years of development knowledge and lessons to create something fun and new for you to enjoy with your friends."
"There's nothing quite as exciting as building a new IP from scratch, and it will be even more thrilling for us to share more with you in the future."
---

This rather wobbly video is from the very first E3 way back in 1995 when some of you weren't even born. It includes all three Keynote addresses from Sega, Sony and Nintendo, as well as footage from the show floor. There's also some footage of the first VR headset, Virtuality!
---
Things that are possible: You winning the lottery. A tornado made of sharks. A remaster of Nier. Responding to a question from a fan Producer Yosuke Saito said that "there is a very high possibility if Nier: Automata sells like hotcakes, yes."
---
And now, a little rant. I love Titanfall 2, I play it almost every day, it's a great shooter apart from one small thing. The main story contains a number strong female characters, all appropriately dressed, and you can also play as female combatants in multiplayer, tastefully covered in combat armour. In the world of Titanfall 2, females and males are treated equally. Excellent. Good stuff, as it should be.
That is, until we get to the banners you can use in multiplayer.
Now as you are probably aware I have no problems with T&A in a game, and we regularly feature games which are mostly about improbable boobs, but Titanfall has built a universe where both sexes are clearly equally, early in the game you meet Militia Titan Corps Cmdr. Sarah Briggs.
These images, which are clearly sexual, make no sense in world where both sexes are equal. Either they should not be there at all, or there should be some male totty dressed in a jockstrap, bent over a massive cannon, for Militia Titan Corps Cmdr. Sarah Briggs.
---
There's something new coming to Destiny, it might even be for Destiny 2, all we know is that Amazon have listed some Mega Bloks kits based on the title and one them describes something that has yet to happen in-game
Cabal Bruiser Battle Building Set – Buildable hangar platform
Set the scene for a clash between a Bruiser's crushing strength and a master swordsman's skill
A legendary warrior faces his greatest contest yet in the Tower hangar
Wielding his Raze-Lighter, hero of the Crucible Lord Shaxx prepares to pit his blade against the furious cleavers of a Cabal Red Guard
---

And Finally, a silly video to announce the physical release of Hitman. Stay to the very end for the (NSFW) best bit.
Sneaky Update: I made this from the Nintendo Switch trailer. Arf :)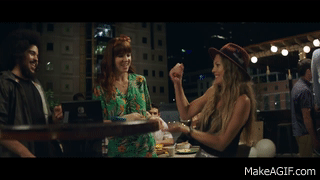 May
March
February
December
October
September