Well this is a bit odd. The Australian Classification board, which regulates which games can be released in the territory, has banned a game no one knew existed and it's from Grand Theft Auto developers Rockstar.
The game is called Bonaire and was refused classification last month, 19th July 2019. There's no indication as to what the game is about, or indeed if it is a full game, it could be DLC for Red Dead 2 or Grand Theft Auto Online, but those have a MA15+ rating in Australia so it would be odd that DLC for the games did not receive the same ratings.
Kotaku Australia suggest this might be DLC for Red Dead Redemption 2 as some of that game is set in the Caribbean and Bonaire is also the name of a Caribbean island. Bonaire lies about 50 miles (80 km) off the coast of Venezuela on the continental shelf of South America, and is considered a part of the continent. During the time period of Red Dead Redemption 2 the island was owned by two private owners who used to run the saltpans.
However, there's one other hint that this might not be DLC. A few days ago the Red Dead Redemption 2 mural that has covered the offices of Rockstar HQ was removed. Could the be gearing up to stealth release a new game?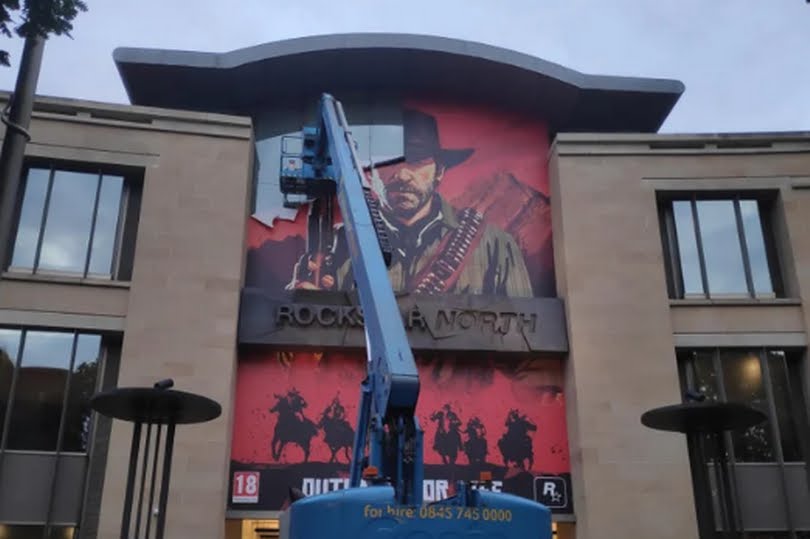 Rockstar were recently in the news as The thinktank TaxWatch UK issued a report stating that Rockstar North, part of Rockstar Games and a subsidiary of Take-Two Interactive, has not paid any corporation tax in the UK for the last 10 years. This is despite record-breaking sales for Grand Theft Auto V and high sales for Red Dead Redemption 2, along with the income coming in from both GTA Online and Red Dead Online. The report also claims that the studio claimed £42 million in tax relief from the government's tax relief fund for the game industry.
Rockstar have not commented on the leak.