Nintendo have revealed a special edition 3DS XL which comes in red and features a greyscale image on the lid which includes many of the characters from the game. It's not the best design, perhaps, but should give fans something to buy.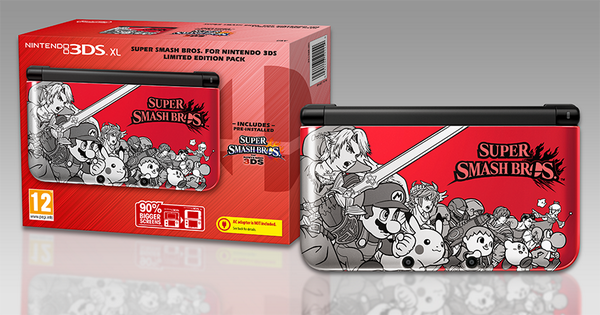 – ARTICLE CONTINUES BELOW –
There's no word on pricing just yet, though it will release on October 3rd 2014 alongside the game, and includes the software pre-installed on the system too.
In related news, Meta Knight – you know, the one who was deemed overpowered and removed from competitive Brawl – will be returning in both Smash Bros. for Wii U and the 3DS version. Let's hope they've balanced him a bit.
Source: Nintendo