The lovely people at Atlus have been in touch to let us know the contents of the Catherine: Full Body Heart's Desire Premium Edition, which will set you back $79.99 or local equivalent, a price that doesn't seem too expensive considering what you get.
Obviously you get a copy of the game and a snazzy metal case with some rather nice artwork on it, and also a soundtrack CD to chill out with. There's decent sized hardcover art book featuring Lead Designer Shigenori Soejima's "tantalizing illustrations", and the star of the show, a fluffy sheep plush wearing Vincent's pink polka dot boxers. The whole lot is wrapped in a nice box that looks like the towers in game.
– ARTICLE CONTINUES BELOW –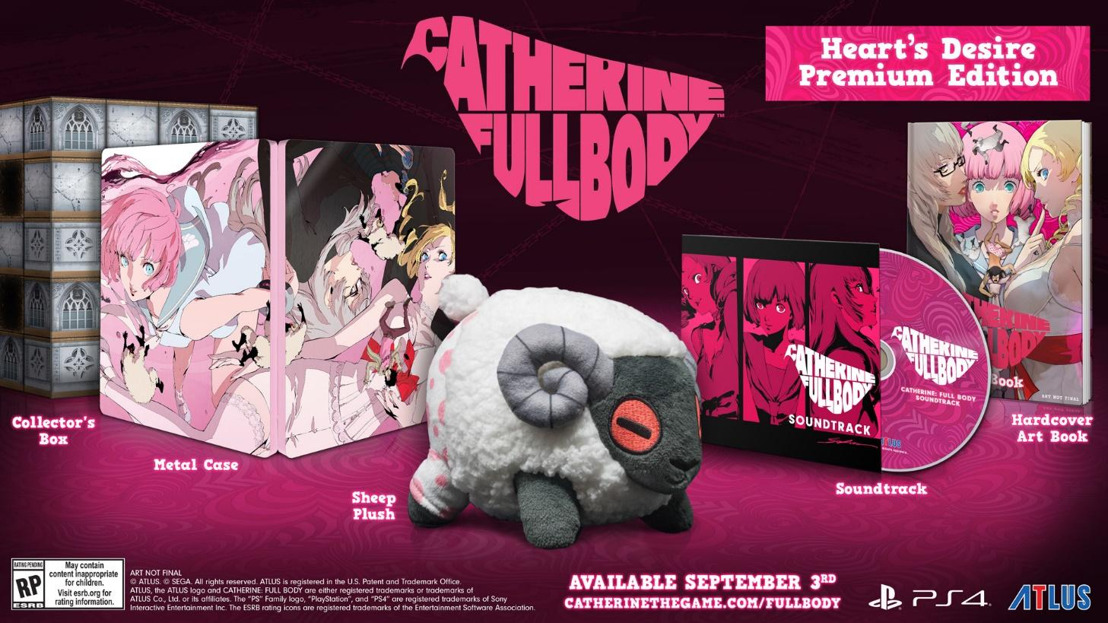 The main voice cast is returning for the remix/remaster, including Troy Baker as Vincent and Laura Bailey as Catherine, and joining them is the fantastically named Brianna Knickerbocker as Rin, a new central character to the game.
There's also a 'Launch Edition' which gives you just the game and the case for $59.99. The bad news is that Catherine Full Body won't launch here until September 9th.
Source: Press release