The master of suspense, Hideo Kojima, has revealed more of Death Stranding! Excitement for the game continues to build to fever pitch with the launch just weeks away for PlayStation 4 on November 8th.
Kojima recently explained exactly what the game is about. "DEATH STRANDING is different from stealth game," he tweeted. "You can enjoy First Person View but not a First Person Shooter game. It's brand new game genre that adapted the concept of strand that we call Action Game, Strand Game (Social Strand System)."
– ARTICLE CONTINUES BELOW –
Amazeballs!
Right, are you ready to see the latest screen tweeted by Kojima? Here we go!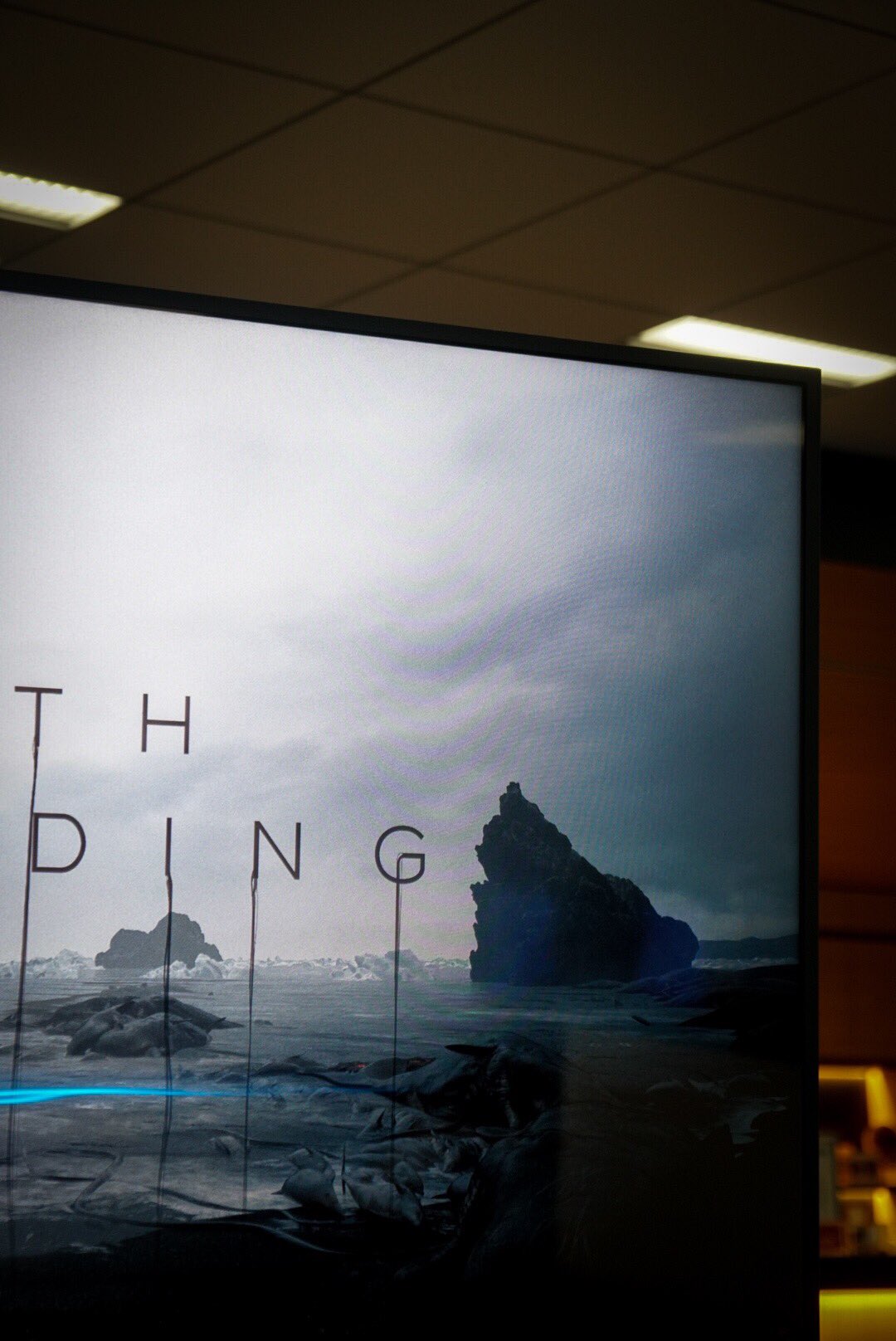 Look at that! Woof woof!!!
I suspect he couldn't take a decent picture as he had a massive bar of chocolate in his other hand, and although you won't be able to buy the Death Stranding chocolate you can buy lots of lovely Koji Pro clothing, and umbrellas, socks and other merch. 
After Gamescom YouTuber RePorter Bridges uploaded the Death Stranding 'briefing' trailer but it was quickly removed so he leaked the trailer a second time but with some important changes. He has created his own version by writing up what is said by each character, thus avoiding Sony's copyright infringing ban hammer. You can watch it here. 
During the Death Stranding gamplay reveal at last night's Gamescom Opening Night Live press conference Hideo Kojima took to the stage and discussed Norman Reedus penis, because that's what games are like in 2019.
Kojima revealed that no matter what you try you won't be able to see Norm's dinkle.
"About the urine part, I have to say. It's late enough to discuss about that, right?" said Kojima. "If you try to move the camera and try to see what he's doing, Sam will move away so you'll never see, actually, what he's doing," Kojima confirmed. The video does show that even if you spin the camera round, Reedus' character Sam will shift position and hide his junk.
Now you might be thinking "The game has multiplayer in some form, what if another play is nearby?". Well, we all know its rather hard to go when someone is watching and that's what happens in Death Stranding. "You cannot release yourself like that if people are near you," confirmed Kojima.
Death Stranding will launch on PlayStation 4 on November 8th, and you might want to read this theory that P.T was Hideo Kojima's secret message to Konami. 
Source: Twitter